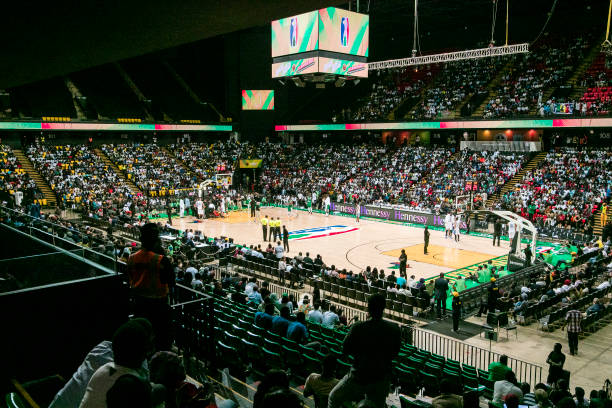 BBC Africa ran a story earlier today after being told by the UFC's chief operating officer Lawrence Epstein the promotion aims to host an event in Africa sometime next year, with Senegal's Dakar Arena the most likely destination. All things considered, how probable is this and will it live up to the billing?

Senegal's Dakar Arena mooted for UFC event in 2024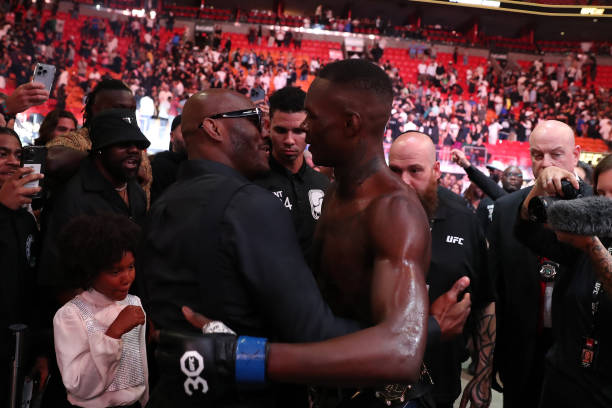 "We like those arenas that are within the 12-20,000 range [of seats], to pack them, create a tremendous amount of energy and, the more tickets you have to sell the better," – The UFC's chief operating officer told BBC Africa
Senegal's Dakar Arena hosted Africa's Olympic qualifying tournament over a nine-day period in February 2020 and is an indoor arena frequently used for the Basketball Africa League (BAL) over the last two seasons
UFC president Dana White said to be very outspoken and impatient as far as his desire to complete an Africa event is concerned, unafraid to answer questions in press conferences about the topic and 2024 card is likely
Whenever one of the UFC's African fighters – middleweight champion Israel Adesanya most recently – features on a PPV card, Dana White is inevitably reminded about how electrifying the atmosphere would be in the continent itself.
By the way, when are we finally getting that first African event? You said you're working on it, any update? He smiles and acknowledges the questions, reassuring whichever reporter asking that day: they're in the works.
---
"UFC has got a certain vibe to it, a certain quality, and we want to make sure when we come for the first time, the event shouldn't be any different than when we do it in Las Vegas, New York, or any other market in the world.
Senegal is already a tourist destination but I think people, certainly in the United States, don't understand that.
This is going to be such an important sporting event, such a seminal event in history, there will be a ton of local fans but people around the world will come to see this."
UFC's chief operating officer Lawrence Epstein on Senegal and fans worldwide travelling to witness history
---
The biggest issue surrounds infrastructure and logistics, from television broadcasting and travel to primetime scheduling for the US market.
Senegal (GMT) are four hours ahead of the East coast, and a further three for those who live in the West – a similar consideration the promotion does with their European events, which have largely been in England (BST) over the past five years.
England (6), Russia (3), Czech Republic, Denmark, Germany and Sweden (all 1). 
There's an argument to be made that it wouldn't be maximising the product without a championship fight, and while PPV cards outside the US aren't a regular occurence, they make sense when one fighter – especially a champion – goes home to compete.
Already this year, we've had three: Glover Teixeira's retirement fight in Rio de Janeiro (January), Alexander Volkanovski looking to make history at lightweight (February) and Leon Edwards defending his newly-won welterweight title in London (March).
Much like their progress in Asian and south American markets, the UFC want development to occur across all fronts in Africa – so they can build upon the success of their inaugural event and use that as a springboard for future success there.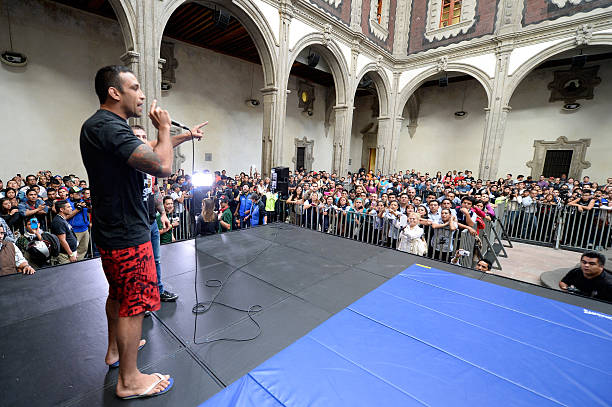 Whether expanding their training and development facility by opening one in Africa like Mexico come September, scouting young talent across the continent more rigorously and continuing to share intel with the NBA, more can be done.
It's best to strike while the iron is hot: reigning two-time middleweight champion Adesanya turns 34 in July, while Usman will be 36 next month.
Besides those two, Sodiq Yusuff [#12 featherweight] and South Africa's Dricus du Plessis [#6 middleweight], the continent doesn't have any other ranked fighters or defending champions across any of its 11 weight divisions in both genders.
For their sake, you can't help but hope for concrete progress between now and the new year as far as their aspirations of fighting on home soil is concerned.
Picture source: Getty Images, quotes via BBC Africa hyperlinked article