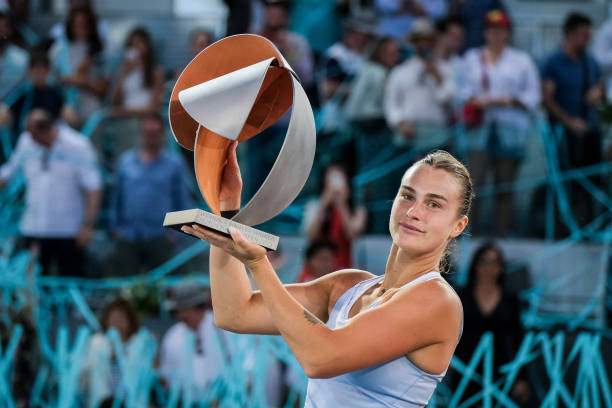 Aryna Sabalenka withstood Iga Swiatek's second set fightback to overwhelm the world no. 1 in a deciding set and clinch a fifth WTA 1000 title on Saturday in Madrid while avenging her straight-sets defeat during the previous weekend's final in Stuttgart. Most importantly, the Australian Open champion has shown big-match growth at a critical juncture as this compelling season intensifies.

Sabalenka's mindset shift key in outfoxing Swiatek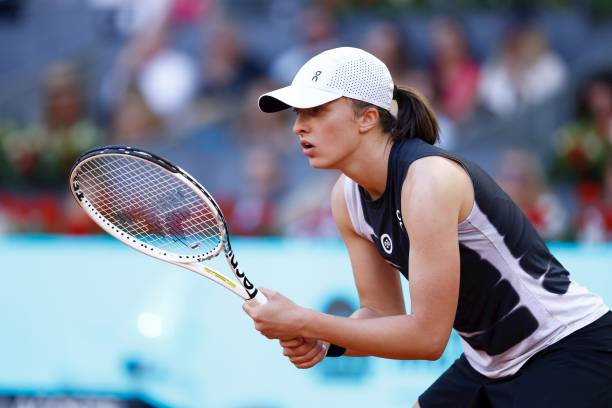 Sabalenka [2] bt. Swiatek [1] 6-3, 3-6, 6-3
Top two seeds reached the Madrid Open final for the first time in a decade, and not since 2000 had the world's top two ranked players contested consecutive finals (Lindsay Davenport and Martina Hingis)
Swiatek complimentary post-match, as rivalry talk persists: "You always play intense tennis, every match is a challenge, you deserve it, we're both playing well so hopefully many more finals we'll play against one another."
Sabalenka: "As you said… always tough battles against each other, you always push me to the limit, hope we keep playing many more times this season. Beating Iga on clay is special, I think yes [mentality change] is the biggest improvement, helped me stay focused and play this tennis."
The women's final on Saturday in Madrid lived up to the billing, as the world's top two players combined to create nailbiting theatre over almost two-and-a-half hours.
Aryna Sabalenka avenged her straight-sets defeat (6-3, 6-4) in Stuttgart from the previous weekend, while doubling down on her desire to form a rivalry with the three-time Major champion and current world no. 1.
"That's what tennis needs, I'll do everything I can to keep playing this level and get to the last stage of tournaments," she insisted when asked on Amazon Prime Video's post-match coverage. Not for the first time of late, either.
It'll be music to the ears of most, especially as the top of women's tennis is still recovering from Ashleigh Barty's surprise retirement last March.
Iga Swiatek doesn't turn 22 until the end of the month but has deservedly carried the mantle, and could well remain there for a while yet, however Sabalenka is beginning to blossom in the way few Grand Slam winners have over the past decade.
Since Serena Williams' last Major title in Melbourne six years ago, there have been 15 different winners from 19 tournaments.
One-third of that total (5) on the men's side by contrast after Roger Federer's triumph, and it's no coincidence given how unpredictable results are on the WTA Tour.
Sabalenka has shown, when firing on all cylinders, that she's virtually untouchable among her contemporaries.
Guilty of overthinking, overplaying and being consumed by high-pressure moments has haunted her in the past and it threatened to do so here too.
In 20 consecutive WTA 1000 finals, the set one victor has ultimately prevailed. The last time this didn't happen, the now-pregnant Naomi Osaka recovered to beat Barty in three sets (Beijing, 2019). If anyone was going to break that streak, it would be Iga.
She can problem-solve on the fly, grind out victories when not playing her best tennis, and was certainly struggling with serving consistency throughout.
Analysts chalked it up to playing at high altitude, as her ball toss was inconsistent and she didn't land enough first serves to keep Sabalenka honest on the return.
You can't afford that luxury against someone with such power, as Wimbledon champion Elena Rybakina has proven twice already this season.
Back-and-forth, momentum shifts aplenty 
Swiatek lost the first set 6-3, but Sabalenka could've self-destructed after a few dicey moments earlier in the set while the scoreline was still close.
The Belarusian, who celebrated her 25th birthday on Friday, had two break point opportunities to go up 4-2 but instead gifted the service hold back the Pole's way after hitting some wild errors on routine rally balls.
Swiatek saved one with an inch-perfect forehand winner and let Sabalenka do the rest, though she responded well with an assertive service hold in the subsequent game to flip pressure straight back the other way.
It worked: Swiatek was flustered, her body language looking an uncomfortable mix of stress and nervous energy, as Sabalenka sensed her chance was near.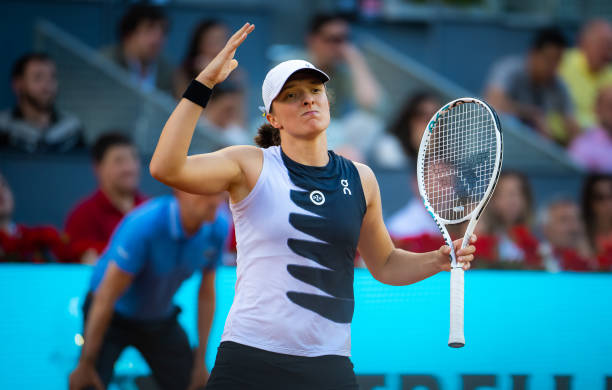 Great shot-making seized set one after 42 minutes, but there was still a twist to come.
Swiatek seemed more assured of herself again after the restart, consolidating an early break and looking good value for it too. Increased ball-striking depth, variety and making Sabalenka work harder to win points.
Even when a backhand down-the-line winner, on the edge of the baseline no less, gave the world no. 2 a glimmer of hope down 3-2, she broke straight back having saved two points in the previous game.
Swiatek finished the job after some gripping rally exchanges between the pair, and it set up a back-and-forth deciding set that could've gone either way.
Sabalenka could've been dwelling on her earlier mistakes, or worried that history was repeating itself in another big moment, but instead reset and found herself in the same situation as Swiatek 30 minutes earlier.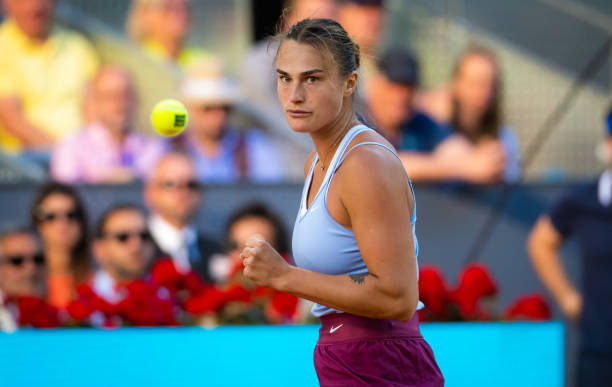 She needed four championship points to seal it, but job done indeed as she clinched the 13th WTA singles title of her career against a familiar foe which will only serve as a psychological boost going forward – whatever the surface or conditions.
Swiatek wasn't at her best, yet still pushed her all the way. They met six times last season and only one meeting was this gripping: the US Open semi-final, which Swiatek somehow recovered to win from a set down.
Sabalenka has been unequivocal about her world no. 1 ranking pursuit and has a chance to do it over the coming months. She's maturing with experience and the Australian Open title appears to have liberated her – women's tennis is richer for it.
---
Rome qualifiers to keep an eye on, over the coming days
Rebeka Masarova [2] vs. Olivia Gadecki — 23-year-old Spaniard has risen to a new career-high ranking, so can she keep up her impressive form of late?
Priscilla Hon vs. Harriet Dart [32] — After winning a 25k event in Nottingham on Sunday, Britain's no. 4 ranked player Dart faces a quick turnaround in Italy
Kamilla Rakhimova [6] vs. Elizabeth Mandlik — Intriguing meeting beckons later today between a pair of 21-year-old talents in contrasting form
Dalma Galfi [7] vs. Eugenie Bouchard [PR] — 2014 Wimbledon runner-up Bouchard is quietly, slowly climbing back up into relevance again
Deborah Chiesa [WC] vs. Camila Osorio [15] — Osorio hasn't been particularly active so far this season, but faces a wildcard with nothing to lose on home soil
Elsa Jacquemot vs. Erika Andreeva [14] — Mirra's older sister Erika in action against a familiar foe, after previous H2H meetings in 2020 and 2021
Picture source: Getty Images, quotes via Prime Video