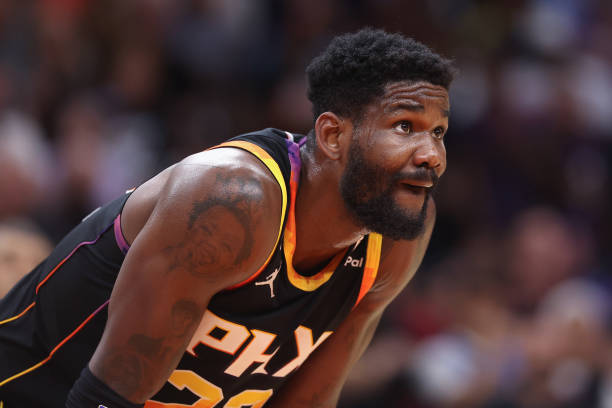 Deandre Ayton has been a predictable scapegoat for the Suns' shortcomings as they trail Denver 3-2 in their Western Conference semis matchup before Game 6 tips off tonight. Having played through a rib injury Wednesday sidelining him from contention for their first elimination game now, what happens next?
Ayton and Paul out, Murray questionable for Game 6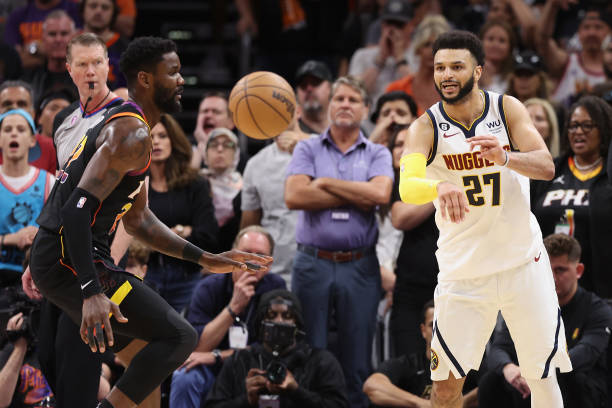 Multiple reports in the last few hours have confirmed Suns' starting center Deandre Ayton (rib contusion) won't feature tonight, as Phoenix attempt to extend their postseason into a Game 7 this weekend without two key starters.
Chris Paul (groin strain) hasn't featured since suffering another troublesome injury, this time in their Game 2 defeat, and was again listed as out on their injury report.
John Gambadoro of Arizona Sports 98.7 FM reported that Landry Shamet will start in Cameron Payne's place, while reserve big men Jock Landale and Bismack Biyombo will have extended minutes as they try to slow down Nikola Jokic's game.
That's easier said than done: the league's two-time MVP has already averaged 35 points, 10 assists and 13.8 rebounds in their five-game series thus far.
Landale has flourished in his role throughout the series, leading to many longing for the Australian to feature more prominently.
Ayton, as we've come to expect from him, has been more inconsistent but that critique is amplified given the opposition he's playing against.
The scoring load has been heavy on Devin Booker and to a lesser extent Kevin Durant, who must cut down on his turnovers. Alongside some inefficient shooting splits, he had an eyewatering seven in Game 1, and 10 across the last two contests.
CBS Sports suggested their head coach, Monty Williams, might "get weird" with his lineups and potentially introduce some smallball 5 as the 6ft 10in versatile figure of Durant could offer another dimension in that role.
It remains to be seen, but they have a big job on their hands and one that won't be complete without big production – on and off the stat sheet – by their supporting cast with the likes of experienced bench duo Terrence Ross and T.J. Warren.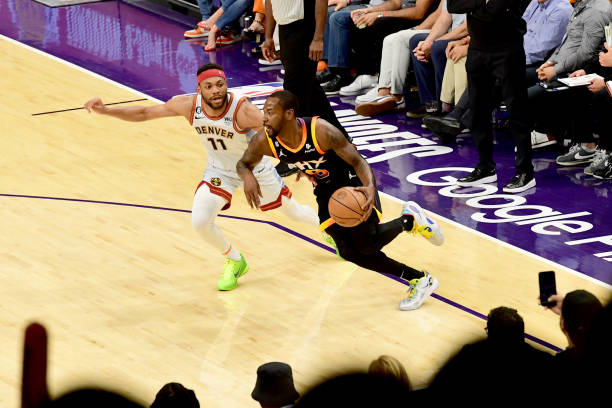 Bleacher Report's Andy Bailey argued – before the news broke – that Phoenix would be wise to give Landale the bulk of Ayton's minutes.
No one is going to stop Jokić, but Landale at least makes him feel him. He battles, digs in for the hits on Jokić's backdowns and does his best to return some fire.
For the series, the two-time MVP is shooting 50% from the field when defended by Landale, a pretty big step down from his regular-season field-goal percentage of 63.2 or the 57.6 he's shooting against Ayton.
As far as rebounding goes, Landale crashes the paint like a sledgehammer. Against the mostly-bench lineups he's faced, Denver can't keep him from grabbing or influencing rebounds, even when sending multiple players to box him out. For the series, he's beating Ayton's offensive rebounding percentage by nearly four percentage points.
And again, on a team with Durant and Booker (and when he's healthy, CP3), that will be the only real source of creation a big can provide. Landale's providing it. Ayton isn't.
They're minus-59 with Ayton (149 mins), and plus-27 when the second-year big man features (74 mins), but those numbers can be deceiving. Be careful what you wish for.
It doesn't help that just last summer, multiple suitors emerged before Indiana agreed a four-year, $133m offer sheet to apply pressure on the Suns. Either match it or lose the 2018 no. 1 draft pick for nothing, the optics would've been unbearable.
So, what now? We wait and see, but the Suns won't go down quietly. They need a fall guy after going big at the trade deadline – losing an invaluable piece like Mikal Bridges in the process – and their demonstrative big man fits the bill.
Picture source: Getty Images