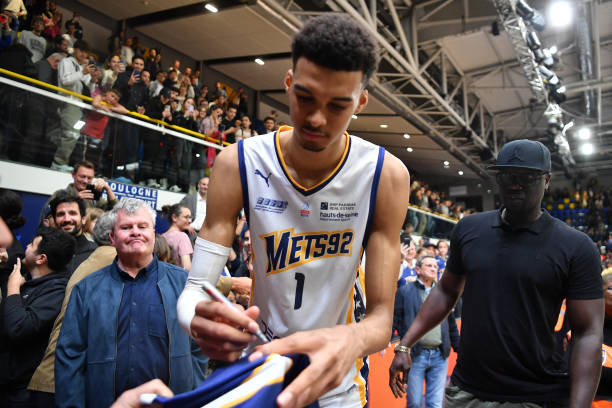 Often in recent years, there has been a sense of intrigue surrounding the no. 1 draft pick and who will be selected, with conceivably as many as four teenagers touted to go #1. Not this year: French teenage phenom Victor Wembanyama appears San Antonio-bound after the Spurs won the draft lottery overnight.

Spurs rejoice after winning rights to select Wembanyama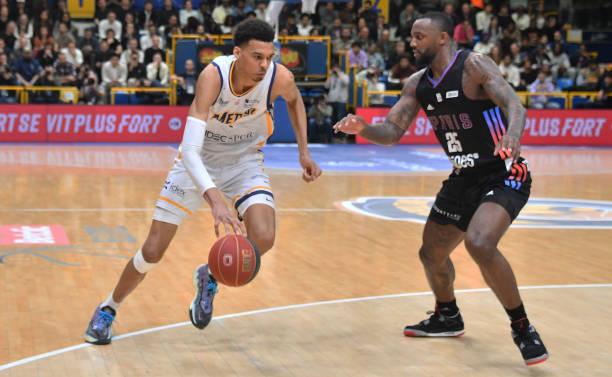 "I'll remember this feeling for the rest of my life. I'm a team player, do everything to win – trying to win a [championship] ring asap, so be ready. I love Texas, can't wait to meet the fans and hopefully the team I'm about to join in June," Wembanyama during an ESPN interview post-lottery
San Antonio have recently built a $500m new training facility opening in August, while ESPN's highly-esteemed journalist Adrian Wojnarowski and 17-year veteran Richard Jefferson among those with superlatives to describe the French teen, who will be "in good hands," with the Spurs
Charlotte will draft second, as the Portland Trail Blazers and Houston Rockets round out the top four. Detroit had the league's worst record (17-65), but will pick fifth – five straight seasons where the team with the worst record doesn't select first overall in the subsequent draft
Wembanyama posted 18 points, nine rebounds, two assists and blocks in 26 minutes overnight as the Metropolitans 92 finished their regular season campaign with a welcome victory to lock up the second seed in France's Pro League A.
That happened just hours before the 19-year-old sat around the TV screen with several family members – as well as ESPN's Brian Windhorst – into the early hours.
The most hyped NBA prospect since LeBron James in 2003, the year before he was born, the 7ft 5in center has been deemed a generational talent.
---
What did they say?
Spurs owner Peter J. Holt: "It's going to be unbelievable. Our future was already bright, now it's going to be through the moon. I'm a believer that good things happen to great people. We're surrounded by amazing people that try to be of service, help others, build things that are great – you're going to attract some amazing things. That's what happened tonight."
Spurs GM Brian Wright: "People talk about generational talent, and only think on-court skill, but it's bigger than that. His ability to be a great teammate, think the game, unique challenges, you see him doing things that you wouldn't even have guessed someone could. His approach, professionalism… it extends beyond your ability to put the ball in the basket, he's unique in so many ways."
"We've had some great French players come through, what they've meant to basketball there and obviously what Victor could worldwide, it's exciting. Having that connectivity is great for our organisation, it'll be great for him to get assimilated, accumulated to what we do, being a fabric of the community."
---
Take a few minutes to watch him, it's easy to see why: a multi-faceted arsenal – shot creation, step-back threes, an eight-foot wingspan to protect the rim, you name it.
Alabama's Brandon Miller and G League Ignite guard Scott Henderson are among the shiny consolation prizes that will greet the teams drafting immediately after San Antonio, who have been granted the draft's top pick for the first time since 1997.
Gregg Popovich remains at the helm knowing they picked Tim Duncan that year – and fellow Hall of Famer David Robinson ten years before then. After missing the playoffs for four consecutive seasons, the future is firmly bright in Texas once more.
The full 2023 draft lottery order:
1. Spurs, 2. Hornets, 3. Blazers, 4. Rockets
5. Pistons, 6. Magic, 7. Pacers, 8. Wizards
9. Jazz, 10. Mavericks, 11. Magic, 12. Thunder
13. Raptors, 14. Pelicans
Picture source: Getty Images, stats and quotes via ESPN