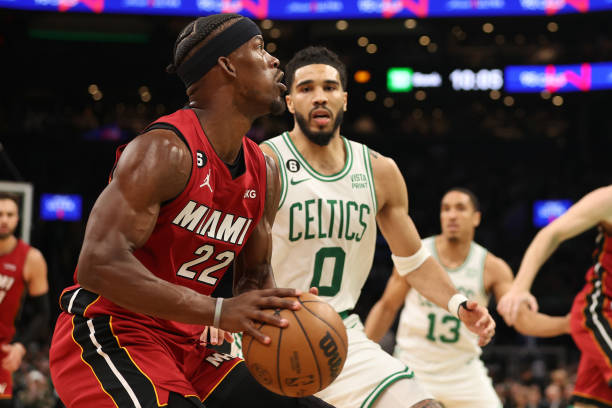 Jimmy Butler had 35 points, seven assists, six steals and five rebounds – armed with clutch plays late on – as the Miami Heat swiftly erased a nine-point half-time deficit en route to a surging Game 1 East Finals victory on the road against Boston, who began well but finished with a whimper at TD Garden overnight.

Miami's masterful third quarter pays dividends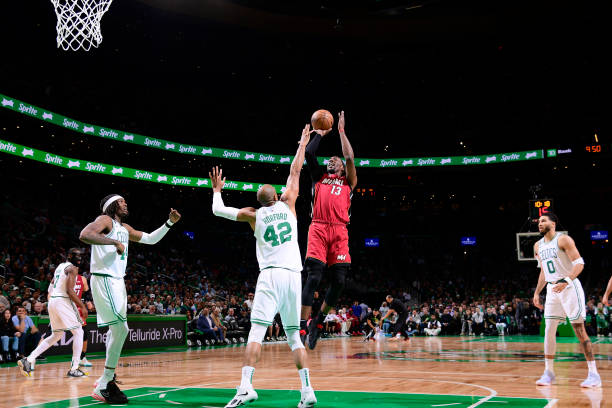 Having trailed by as many as 13 points before half-time… Miami went on a 13-1 start to the second-half, levelling the score and eventually nudging ahead early in the third before a record-breaking 46-point period
"I'm playing at an incredible level because they allow me to do so – not putting a limit on my game, trusting me with the ball, on the defensive end, that's what any basketball player wants," Butler on his teammates' faith
"We lost our offensive purpose," Celtics head coach Joe Mazzulla says afterwards as shooting guard Jaylen Brown (22 pts, 9 rebs, five ast) declares they emerged from half-time 'too cool' in a costly third quarter
Miami hit 16 of their 31 three-point attempts (51.6%) as a team, a key contributing factor en route to a hard-fought road win in Boston to kick off what has the makings of another enthralling Eastern Conference Finals matchup over the next fortnight.
After watching the Los Angeles Lakers, who beat them in the NBA Finals three years ago, almost rally from the brink against Denver on their home floor 24 hours earlier, Miami executed better and produced more defensive stops to stifle the C's.
Butler, who averaged 24.6 points, 7.2 rebounds, 6 assists, 1.6 steals and 1.2 blocks in five games against the New York Knicks, was at his orchestrative best on both ends again – cutting off passing lanes and drilling daggers as the shot clock wound down.
Sure, teammates still had to finish plays off but his influence provides them with a quiet swagger – helped by having two championship-winning players contributing elsewhere in Kevin Love (eight pts, six rebs) and Kyle Lowry (15 pts, three ast).
Backcourt pairing Max Strus and Gabe Vincent posted 15 points each and were efficient from deep, while reserve forward Caleb Martin was effective on both ends too (15 pts, four rebs, three ast, two steals, one block). Can they sustain that?
Bam Adebayo meanwhile was two rebounds shy of his fifth double-double of this year's playoffs (20 pts, eight rebs, five ast) on an evening where Al Horford's long-distance shooting struggles returned – he wasn't the only Celtic in that regard either.
Robert Williams III was a perfect 6-of-6 shooting from the field to go alongside seven rebounds in 26 minutes, but Marcus Smart's playmaking (11 assists) masked an alarming reticence to shoot himself for last season's Defensive Player of the Year.
The 29-year-old had recorded one more assist at the break than the entire Miami team, yet only attempted one shot before half-time and wasn't offensively aggressive like a win-or-go-home situation in Game 6 against Philadelphia last week.
Malcolm Brogdon had his moments, Jaylen Brown did too but was careless in possession (game-high six turnovers), though Jayson Tatum's 30-point outing was overshadowed by an anticlimactic showing in clutch time given Sunday's high.
The game hung in the balance and fresh from a 51-point closeout game against the 76ers, their 25-year-old star was virtually anonymous for a series of possessions.
Brown, Horford and Brogdon all missed shots in the final five minutes, but Tatum tallied three quick-but-painful turnovers in less than 90 seconds to virtually kill their comeback chances as the restless Bostonians were resigned to a preventable defeat.
Brogdon's best shot contesting efforts weren't enough as Butler rattled home a tough three-pointer – his second of the half – giving Miami a 10-point buffer with 1:03 remaining, an exclamation mark the 33-year-old seemed destined to deliver.
How will Boston adjust, remains to be seen. But this is a painful loss for Joe Mazzulla's men, who now don't have much time to lick their wounds either.
---
What's next?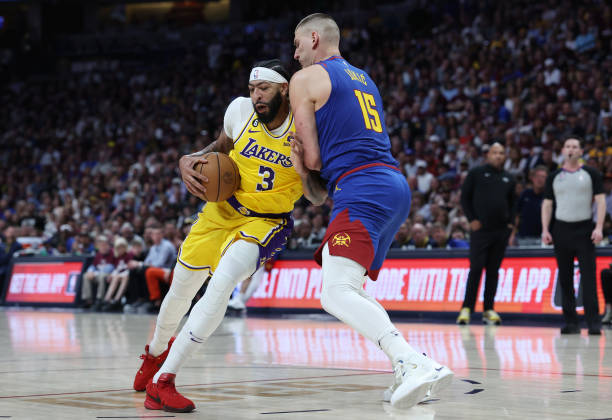 Friday: Game 2, West Finals – Denver Nuggets vs. LA Lakers (1.30am BST)
Saturday: Game 2, East Finals – Boston Celtics vs. Miami Heat (1.30am BST)

Picture source: Getty Images, quotes via ESPN