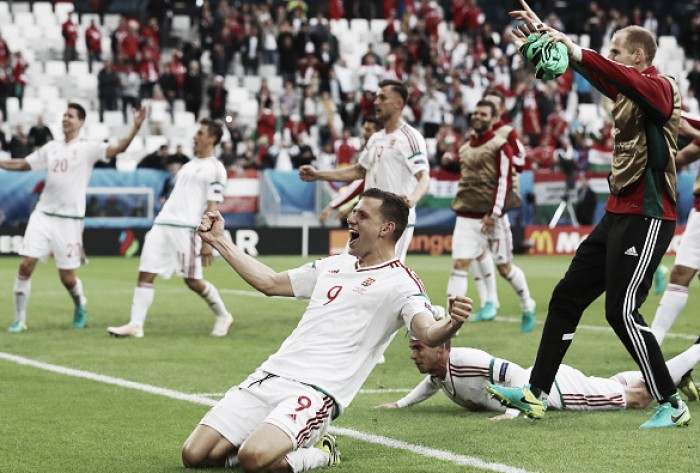 Group F was seen as the boring one coming into the tournament – but it's certainly one of the most intriguing heading into the final group stage matchday with plenty at stake.
Looking at Group F before this summer's European Championships began, most honest observers would never have expected to see the topsy-turvy state of the current standings after two rounds of fixtures.
Hungary – expected to finish bottom, are leading at the summit and have a two-point advantage on both Iceland and Portugal.
Austria, packed with Bayern Munich's David Alaba and Stoke forward Marko Arnautovic, are bottom of the group and they'll be hoping they can manage to beat Gylfi Sigurdsson and co (Iceland) in their final fixture this coming week, if they're to have any chance of progressing into the knockout rounds.
Portugal, well. Cristiano Ronaldo has created more chances and taken more shots than more than a quarter of the teams at the tournament by himself – but only has frustration etched on his face, and a missed penalty to boot, as critics and supporters alike continue to suggest this could be the beginning of his inevitable decline.