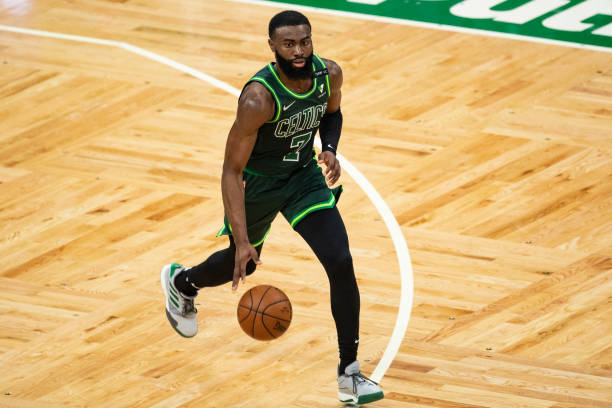 Having become a first-time All-Star this season, Jaylen Brown again elevated his game while reinforcing his standing as Boston's second most important player alongside fellow cornerstone Jayson Tatum. Now that his 2020-21 campaign has been cut short just before the postseason begins, head coach Brad Stevens and co must do without one of their blossoming youngsters.
Brown's injury a big blow for Celtics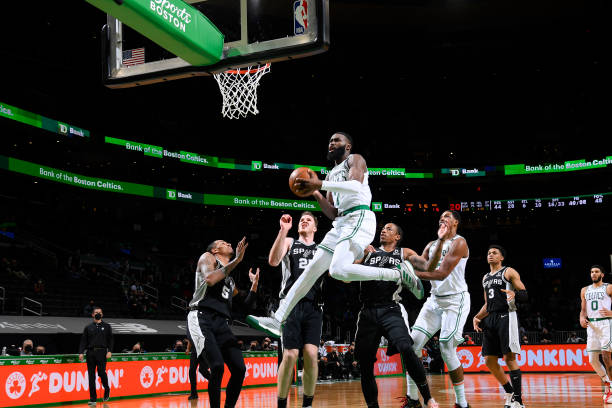 Boston today announced that Brown had successful surgery midweek to repair a torn ligament in his left wrist and will be sidelined from partaking in basketball activities for three months.
He had missed their previous three games with a right ankle sprain, the latest in a long line of untimely player injuries forcing coach Stevens to adapt given their struggles for consistency.
The 24-year-old, who averaged career-highs in points (24.7), assists (3.4) and steals (1.2) in 58 regular season games, also shot more accurately (48.4 FG%) despite more attempts this year.
It's been another leap for the versatile shooting guard, less than two years removed from a very public negotiation over contract extension talks.
Every team in the league would love to have a two-way player of his ability on their roster, and that four-year, $106m deal has already aged well.
Boston sit seventh in the Eastern Conference after losing 102-94 to the Cleveland Cavaliers overnight, in their fourth straight and five in six games. With two more fixtures to play against the Minnesota Timberwolves and New York Knicks this weekend, their playoff spot isn't yet secured.
So, what's next?
As Jay King, Celtics beat writer for The Athletic said, it's tough to imagine how they go about replacing a figure like Brown in the short-term.
"One of their better shooters, defenders and one of their most versatile on both ends of the court. The drop-off to his replacement will be steep."
He named rookie duo Aaron Nesmith and Payton Pritchard, as well as Grant Williams as the type of players who will look to benefit with additional minutes.
Nesmith has impressed over the last fortnight and started their aforementioned loss to the Cavs.
Pritchard has quietly enjoyed a productive first NBA season, helped by a purposeful start which quickly helped him gain teammates' trust.
However, neither appear ready for extra postseason responsibility while Williams had a reserve role off the bench in last year's playoffs where his defence was noticeable but patchy.
All things considered, this news very much feels similar to the impact Ben Simmons' knee injury had on an Eastern Conference rival last August, severely impacting the Philadelphia 76ers' chances of a deep postseason run – swept in the first-round by none other than Boston themselves last season.
It'll be interesting to see how Tatum, Kemba Walker and trade deadline acquisition Evan Fournier fare as they look to be more competitive by comparison – regardless of who they may face – but without Brown's presence on both ends of the floor, there's no guarantee they don't suffer the same playoff fate.
Picture source: Getty Images