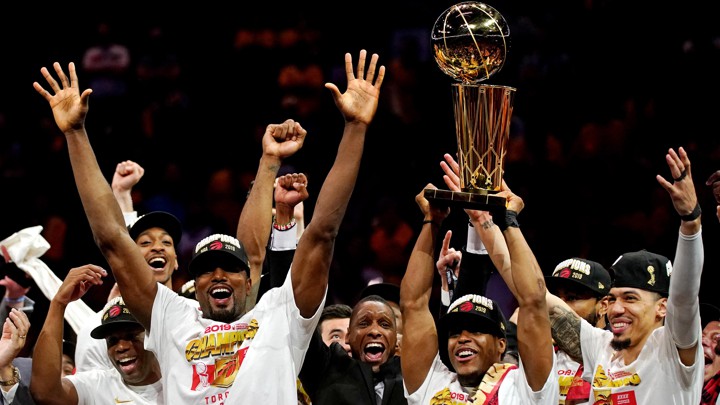 The 2019/20 season has officially begun! As promised, I will be covering the NBA in depth alongside current sports with regular analysis, match coverage, news and the like! Below are my most recent pieces (chronological order), enjoy and stay tuned for more as the campaign continues!
Regular season
2020
NBA's top-earning league executives to have salaries cut by 20%
Coronavirus: NBA suspends season indefinitely, as Jazz' Rudy Gobert contracts COVID-19
Coronavirus intensifies across sport as events, matches cancelled or postponed
LA Clippers view Q&A: Kobe's legacy, Zion watch, Embiid-Simmons future and more
Kelly Oubre Jr to miss rest of season, while Embiid's shoulder not as bad as first feared
Hawks' Capela to miss more time, while Warriors patiently await Curry's return
Timberwolves' Karl-Anthony Towns sidelined with troublesome wrist injury
Grizzlies send Andre Iguodala to Miami Heat, receive Winslow in 6-player trade
Capela to Hawks, Covington makes Rockets return as part of 4-team, 12-player trade
Charlotte Hornets intrigued by possible trade for Knicks' Julius Randle
Hawks shift Drummond interest, now targeting Thunder's Steven Adams
Victor Oladipo, Zion Williamson set for exciting returns before January ends
Kevin Love increasingly unsettled as reports of discontent, team row emerge
Hawks among teams interested in Pistons' All-Star center Andre Drummond
2019
Celtics 118-102 Raptors: Jaylen Brown stars as Cs victorious on Christmas Day
Utah Jazz complete Jordan Clarkson trade as Dante Exum & picks sent to Cavaliers
View from the LA Clippers: Assessing title chances, rivals in the West, awards and more
Pelicans GM David Griffin dismisses trade speculation after Jrue Holiday links
OKC unlikely to trade Chris Paul before February deadline, but is that so bad?
Report: Struggling Cleveland Cavaliers open to trading Kevin Love, finally
Confirmed: Impressive start sees Blazers guarantee Carmelo's contract
Jabari Parker open to Bucks return, scores 33 points against them hours later
Confirmed: Portland Trail Blazers sign Carmelo Anthony to $2.15m deal
NBA's injury bug: DeAaron Fox, Khris Middleton and Gordon Hayward among those with injuries
NBA 19/20 Week 1 Review: Kawhi's Clippers justify the hype, Super Trae and more
Pre-season
Jaylen Brown: Assessing his Celtics contract situation, what lies ahead
Raptors extend Pascal Siakam's deal, completing $130m four-year max extension
Lonzo and Zion among an exciting core for new-look Pelicans
Magic confirm 2017 no.1 draft pick Markelle Fultz is ready for training camp
Ahead of training camp, Warriors sign free agent Marquese Chriss
Joe Johnson completes NBA return, agrees one-year deal with Detroit Pistons
Victor Oladipo believes Indiana Pacers can be special next season
Lakers' DeMarcus Cousins tears ACL, could miss whole 19/20 season
Vince Carter to finish career with Hawks after signing one-year extension
Draymond Green's $100m max contract a long time coming
New Orleans win no.1 pick in Draft Lottery, primed for Duke superstar Zion Williamson