After the unforgettable Orlando bubble, the 2020-21 playoffs are well underway! I will continue covering the NBA in depth alongside current sports with regular analysis, match coverage, news and more besides! Enjoy my most recent pieces in chronological order and stay tuned for more updates during what promises to be an intriguing postseason with multiple storylines to follow.
2020-21 PLAYOFFS
May, June
Detroit Pistons win top pick in draft lottery, Cade Cunningham expected
Suns 120-114 Clippers: Booker brilliance helps hosts gladly snatch Game 1
Donovan Mitchell: Game 6 loss to Clippers will eat at me for a long time
Justified or not, Kristaps Porzingis' afterthought concerns were a long time coming
Kawhi Leonard delivers in the clutch again, as LA Clippers handed Game 7 lifeline
Time ticking: Stan Van Gundy has work to do, as Pelicans players unhappy
Play-in awaits: Stephen Curry continues to make the Warriors believe
2020-21 regular season
Jaylen Brown's season-ending wrist surgery amplifies his Celtics influence
Lakers 123-110 Suns: Anthony Davis sparkles as LA ease to important win
April
Warriors 117-113 Kings: Tyrese Haliburton shines, but Dubs edge frenetic finish
Welcome back: Jaren Jackson Jr describes return as a big win, despite Clippers loss
Wizards 110-107 Warriors: Bradley Beal's spirited surge saves Wiz blushes
Best of the best: Karl-Anthony Towns believes Anthony Edwards is Rookie of the Year
Jrue Holiday signs four-year, $160m maximum extension deal with Bucks
Bucks 127-109 Blazers: Giannis' 47-point effort exposes Portland's ever-present issues
Oklahoma State's star freshman Cade Cunningham declares for 2021 NBA draft
March
Back to work: Lakers win Andre Drummond race after he agrees buyout
Chicago Bulls' Nikola Vucevic deadline day trade a necessary gamble
Jury is out: Milwaukee Bucks acquire PJ Tucker in four-player trade deal
All-Star break over, what now? NBA Q+A: Rookie watch, trade targets and surging Suns
Exceeded expectations: Hornets chairman Michael Jordan praises rookie LaMelo Ball
February
Denver Nuggets, Utah Jazz among contenders linked with PJ Tucker trade
Philadelphia 76ers among NBA teams eyeing Kyle Lowry trade before deadline
Previews: Thunder host Heat, Suns entertain Lillard's undermanned Trail Blazers
Multiple teams interested in Cavaliers' available center Andre Drummond
Atlanta Hawks vs Utah Jazz – Can Young and co sting their in-form visitors?
December, January
New Orleans Pelicans vs Houston Rockets – Who continues their momentum?
Utah Jazz vs Dallas Mavericks – Can Doncic & co snap Jazz's nine-game streak?
Cleveland Cavaliers vs Brooklyn Nets – After 2OT thriller, repeat or revenge?
Bucks host defending champs Lakers, Jazz target successive wins over Pelicans
Philadelphia 76ers vs Boston Celtics, Indiana Pacers entertain Dallas Mavericks
Steph Curry praises team's toughness as Warriors recover to beat Lakers
LaMelo Ball isn't surprised by his record-breaking numbers – you shouldn't be either
Golden State Warriors 115-105 LA Clippers: Curry decisive as GSW erase 22-point deficit
Trail Blazers 108-111 Chicago Bulls: White, LaVine key as visitors rally down 20 to win
Philadelphia 76ers vs Charlotte Hornets, Magic entertain East rivals Cavaliers
Boston Celtics look for swift revenge vs. Detroit Pistons, Grizzlies host Lakers
Milwaukee Bucks vs Chicago Bulls, struggling Wizards travel to Timberwolves
NBA Previews: Pacers-Cavaliers, Wizards-Bulls and Magic-76ers on New Year's Eve
2020 offseason
October-November
Oklahoma City Thunder rightly building around Shai Gilgeous-Alexander
NBA releases 2020-21 preseason schedule, set to begin December 11
NBA Draft: Minnesota Timberwolves take Anthony Edwards with #1 pick
NBA's Manic Monday: Chris Paul to the Suns, Holiday-Bogdanovic join Giannis and more
Russell Westbrook's trade request and tensions in Houston is no surprise
Phoenix Suns, Oklahoma City Thunder discussing potential Chris Paul trade
NBA free agency Q&A: Giannis' future, potential movers and 2020-21 season
Golden State Warriors linked with trade interest in Suns' Kelly Oubre Jr
Pat Riley on Lakers' NBA Finals win: There will always be that asterisk
Playoffs
October
Heat 93-106 Lakers: LeBron key as LA cruise to 17th franchise title
Heat vs Lakers – A decisive Game 6 for multiple reasons with title in sight
Heat 111-108 Lakers: Butler's special showing forces a Game 6
Game 4: Heat vs Lakers – Plenty still to play for
NBA Finals Preview: Los Angeles Lakers vs Miami Heat – Injured but not out
September
LA Lakers vs Denver Nuggets – Comeback kings in familiar spot
Heat vs Celtics – A big Game 4 in store
Game 2: Celtics vs Heat – C's look to level a pulsating series
Boston Celtics vs Miami Heat – An important Game 1 awaits
Game 5: Lakers vs Rockets – Can D'Antoni's men extend series?
Game 4: Rockets vs Lakers – Time to step up and be counted
Boston Celtics vs Toronto Raptors – A decisive Game 6 awaits
Houston Rockets vs Los Angeles Lakers – Game 3 up for grabs
Miami Heat vs Milwaukee Bucks – Series sweep for Butler and co?
Los Angeles Clippers vs Denver Nuggets – Who takes Game 1?
Nuggets 80-78 Jazz: Jokic pivotal as Denver edge Utah in thrilling Game 7 finish
Raptors vs Celtics – Can defending champions level the ECSF series?
August
Thunder-Rockets, Heat-Pacers as First Round encounters continue to intensify
Mavericks vs Clippers – Kawhi and co hope to create separation in tense series
Nets vs Raptors – Defending champions look to extend series lead
LA Lakers vs Portland Trail Blazers – Can Dame Time continue?
Denver Nuggets vs Utah Jazz – Stakes high for both in Game 1
Regular season
LA Lakers vs Denver Nuggets – LeBron and co look to snap losing streak
New Orleans Pelicans vs Sacramento Kings – Battle of two strugglers
NBA Previews: Heat-Raptors, Thunder-Nuggets as playoff hopefuls clash
---
timeless archives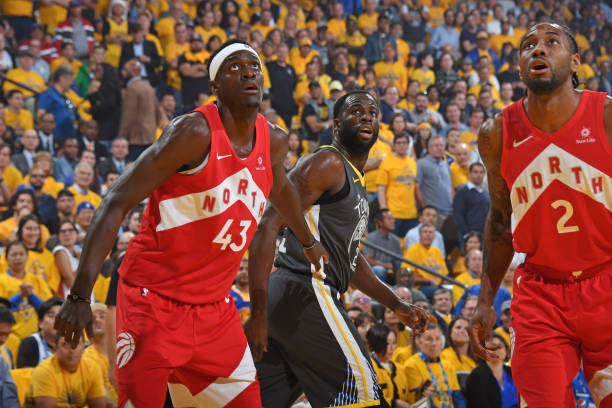 Other news
Tom Thibodeau finalising five-year deal to become Knicks' new head coach
Time to retool
76ers exec Marc Eversley agrees deal, becomes Chicago Bulls GM
Bulls fire GM Gar Forman, ending his 22-year run with franchise
Coronavirus news
July 27: NBA commissioner Adam Silver cautiously optimistic about Orlando bubble restart
July 1: Player health concerns rise, positive COVID-19 tests and more ahead of resumption
June 3: NBA will resume 2019-20 season on July 31, 22 teams will feature to decide winner
May 11: 15-time All-Star, 4x NBA champ Shaquille O'Neal says league should 'scrap the season'
May 8: Officials, staff worried about psychological effects of league return
May 3: NBA unwilling to separate players from families, should season resume
April 24: Celtics' Brown speaks about COVID, impact on hometown Georgia
April 16: Gobert downplays rift with teammate Donovan Mitchell after Mitchell also tests positive
April 11: NBA teams encouraging league office to delay summer's draft
April 4: League 'angling' to cancel 19-20 season, preparing multiple scenarios
March 26: NBA's top-league executives to have salaries cut by 20%
March 12, 2020: NBA suspends season indefinitely, as Jazz' Rudy Gobert contracts COVID
Q&A pieces, other features
LaMelo Ball isn't surprised by his record-breaking numbers – you shouldn't be either
Oklahoma City Thunder rightly building around Shai Gilgeous-Alexander
Russell Westbrook's trade request and tensions in Houston is no surprise
NBA free agency Q&A: Giannis' future, potential movers and 2020-21 season
Jacob Blake, NBA protests and ongoing quest for social justice: What's next?
Five burning questions, storylines to watch as NBA season returns tonight
LA Clippers view Q&A: Kobe's legacy, Zion watch, Embiid-Simmons future and more
Looking towards the future
Carmelo Anthony: What does the future hold for the 10-time All-Star?
LaMelo Ball in DC? Assessing possible landing spots for star guard
Lonzo and Zion among an exciting core for new-look Pelicans
Hard-earned deals
Jaylen Brown: Assessing his Celtics contract situation, what lies ahead
Raptors extend Pascal Siakam's deal, agreeing $130m four-year max
Draymond Green's $100m max contract extension a long time coming