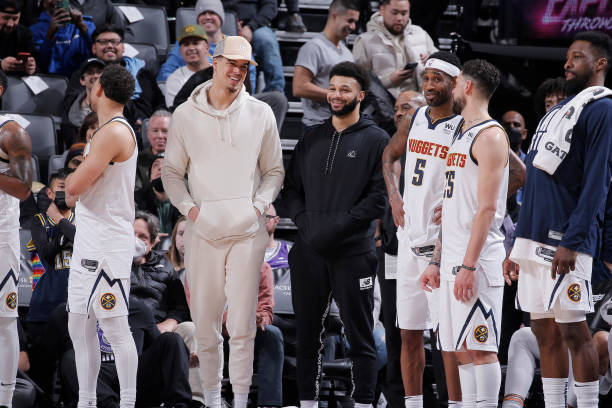 While reigning MVP Nikola Jokic continues reeling off matchwinning efforts to help the Denver Nuggets defy everyone's expectations, his head coach Mike Malone has tempered expectations after an injury update: shooting guard Jamal Murray (ACL) and small forward Michael Porter Jr (back) won't return yet – despite reports suggesting the contrary with the postseason close by.
Denver dealt a tough hand, but must power through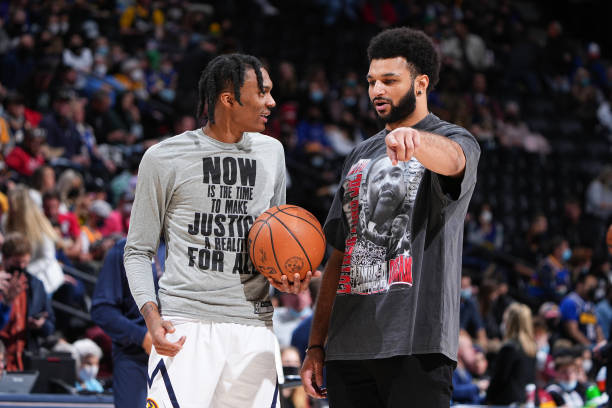 Having suffered a 124-104 home loss by the surging Boston Celtics in the early hours tonight (Sunday night, BST), Denver now sit 42-30 in the Western Conference – currently tied for sixth and have lost four of their last six. Before then, they'd tasted defeat just twice in the previous 14.
As contenders across both conferences continue ramping up for the playoffs, which start Apr. 16, the Nuggets' recent results just serve to compound them after their latest injury update regarding two key pieces in a team whose championship window now remains a mystery.
Jamal Murray, who averaged 21.2 points, 4.8 assists and 4.0 rebounds per game last year before suffering a torn ACL in his left knee just weeks before the postseason began last April, practiced with their G League affiliate, the Grand Rapids Gold last week before returning to Denver.
In his absence, they've used Monte Morris and Facundo Campazzo – with varying success – as Nikola Jokic's running mate. Rookie guard Bones Hyland, pictured above, has impressed in flashes too: averaging 14.1 points on 50.6% shooting as well as 4.3 assists in his last nine games.
Mark Bertelstein, Porter Jr's agent, said the fourth-year forward was expected to be cleared for on-court contact in early March. That report was emphatically rebuffed by Malone, stressing it didn't come from inside the franchise and thus highlighting how hazy MPJ's status still remains.
Porter Jr, who averaged 19 points on 54.2% FG, 7.3 rebounds and 44.5% 3PT, inked a lucrative five-year rookie-scale extension worth up to $207m that kicks into gear next season. The 23-year-old's only played nine games this term though, having undergone back surgery on Dec. 1.
Picture source: Getty Images