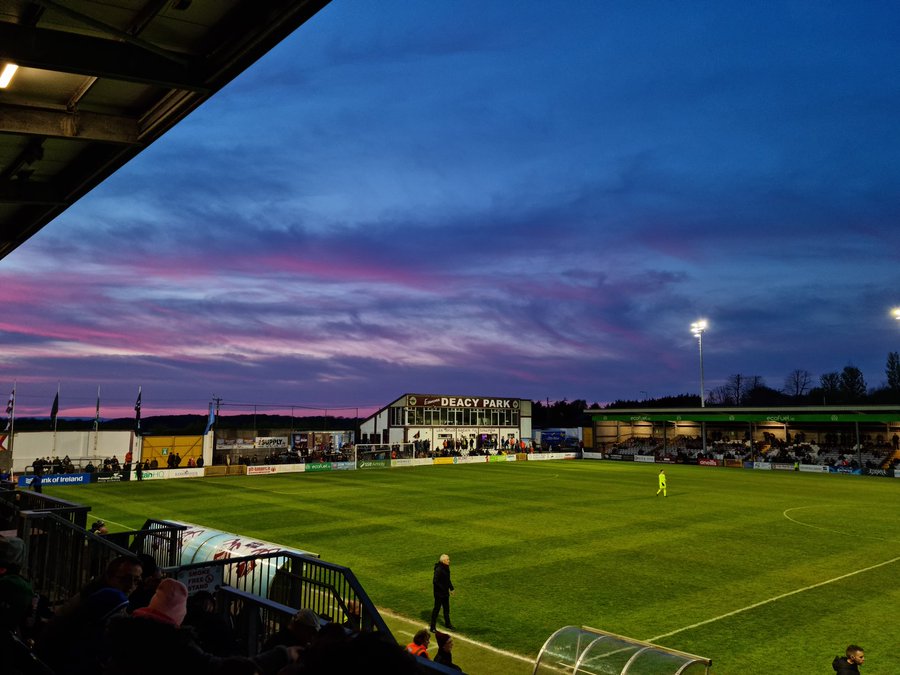 Galway United began well, endured an unsettling middle but finished strong to keep pace with First Division leaders Cork City after goals from Stephen Walsh and a second-half penalty courtesy of David Hurley helped them see off a frustratingly passive Bray Wanderers effort.

McGuinness' goalkeeping somehow thwarts first-half drubbing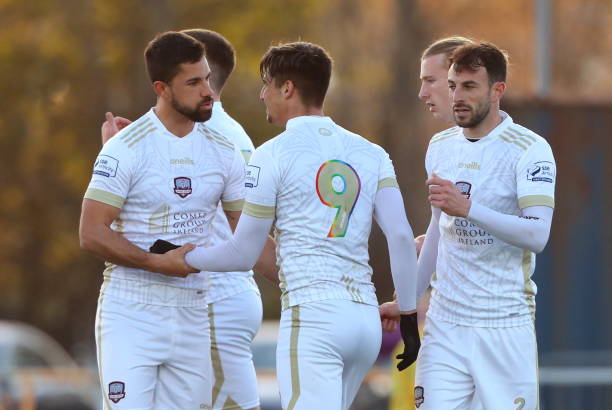 This was always likely to be a case of first blood wins and after producing some promising interplay in the opening exchanges, John Caulfield's men got their reward.
Edward McCormack's inswinging free-kick delivery was partially cleared, but the loose ball fell fortuitously for their top goalscorer Walsh. He pounced on the chance, despite having an initial effort blocked, to rattle home into the far corner after eight minutes.
The visitors had Stephen McGuinness to thank that they were somehow still in with a fighting chance at the interval, making multiple top saves to deny Manu Dimas and Walsh from increasing his five-goal haul this season.
Talented teenager Alex Murphy played a pivotal role in creating two of the hosts' biggest chances before half-time with perfectly-weighted crosses and his display will have impressed scouts who are said to be tracking the 17-year-old's progress, including Premier League side Newcastle.
The visitors were largely slow to get going and looked bereft of ideas, but could've levelled the scoring or even gone in-front after the restart.
Mere minutes after Cobh Ramblers' Conor Drinan equalised against Cork, Galway saw their stranglehold on second-place weaken briefly in what should have been an apt warning sign.
Caulfield's men failed to convincingly clear their lines during a goalmouth scramble, after which Kurtis Byrne's half-volley inadvertently teed up Rob Manley with the goal at his mercy. He hit air, rather than the ball as it looped up invitingly for him, so the hosts breathed a sigh of relief.
Goalkeeper Conor Kearns was rooted to the spot watching Byrne's well-struck free-kick cannon off the post eight minutes later, another uneasy moment proving Galway could not afford to ease up. Then though, they were virtually handed the three points, no pun intended.
Bray captain Hugh Douglas – who made a big first-half block – was adjudged to have needlessly pulled Killian Brouder in the box as they jostled for possession from a dangerous long throw.
Despite McGuinness' best efforts, David Hurley made no mistake with a thunderous finish from twelve yards. Galway were now armed with a comfortable two-goal cushion, so the game quickly began to fizzle out as a contest after the visitors' previous opportunities went unrewarded.
This was a dicey affair in which the better side ultimately won, but they cannot afford experience such lapses against more clinical opposition if they're serious about a title charge this term.
Picture source: Getty Images, Twitter – this coverage originally featured here