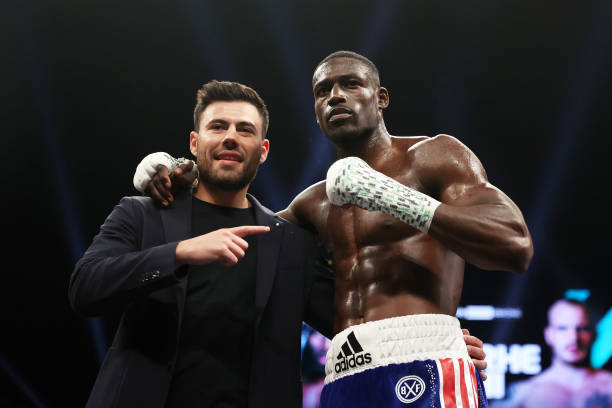 After BOXXER's final show of the year in Bournemouth at the weekend, I spoke to a number of people about what awaits them in 2023 – including their promoter Ben Shalom, world title hopeful Richard Riakporhe and Olympic bronze medallist Frazer Clarke. Read on for more.
glowacki matchup set, as riakporhe kicks off a big year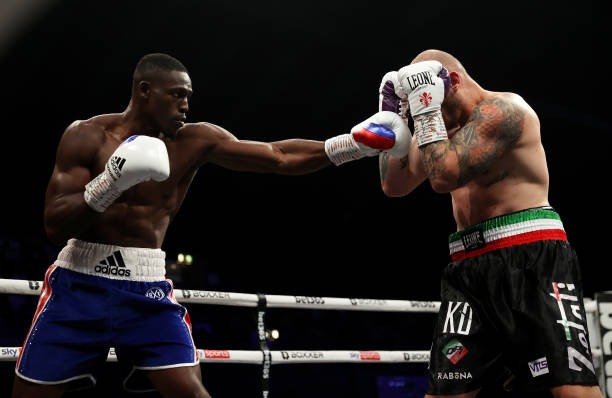 On how his 2022 has gone after wins over Deion Jumah and Fabio Turchi: "It's been a great, excellent year for me. Got the wins, done everything we've needed to do, we're building. There were plans, some fell through, but it gave us more time to prepare."
Riakporhe, who faces former two-time cruiserweight champion Krzysztof Glowacki on the Eubank-Smith undercard Jan. 21, tells BBC they previously attempted to make Chris Billam-Smith rematch for January and that he's "ready to go" at anytime in 2023
On Billam-Smith's R5 KO win over Xhoxhaj: "It was an excellent fight, a highlight reel KO – that's what fans wanted to see – it's a big year for all of us cruiserweights because he's putting it on the map at the same time, causing echoes through the boxing world."
Richard Riakporhe was on punditry duty last weekend, watching former foe Chris Billam-Smith score a thunderous fifth-round knockout win over Armend Xhoxhaj.
It means that, heading into 2023, things are finely poised atop the cruiserweight division with domestic rivals all vying for world title opportunities.
Riakporhe, 32, will target replicating Billam-Smith's success with a big start to the new year – albeit without the sluggish start – when he takes on Krzysztof Glowacki in a month's time.
Before then, I caught up with the unbeaten cruiserweight (15-0, 11 KOs) who bristled at the notion he's anything but number one in the division.
How do you fare against the top of the division? "I am the top, I'm number one. I beat them all."
After having four fights in a nine-month span, Riakporhe said a break was needed – mentally and physically – when asked about why he didn't push harder to secure a third fight late this year.
Stoppage victories against Deion Jumah (March 26) and Fabio Turchi (June 11) happened in the first half of the year, but the behind-the-scenes work goes unnoticed in times like these.
"The camps do take a toll, even if I don't take shots in the fights. It was good [to rest] but I love to fight, so it would've been nice to get another one in."
He believes an emphatic win over Glowacki will help in his attempts to secure a world title fight, whether it's for Jai Opetaia's IBF title or another route.
As it stands, he's ranked higher (#2) by that sanctioning body than Billam-Smith (#3). Back in July, Opetaia's promoter Dean Lonergan said a unification with WBO titlist Lawrence Okolie is of huge interest. Assuming Okolie prevails against his mandatory challenger, that could be made.
Elsewhere in terms of world championship contention… Riakporhe is ranked #5 by the WBC for Ilunga Makabu's title, while Billam-Smith is #4 for WBA champion Arsen Goulamirian's belt.
"Chris wants a world title shot, hopefully [if he does get it] he wins and brings it back, we can do something or maybe I can mix it up, we'll see how it pans out. Trust me, that [seeking a world title shot] is exactly what we're doing."
---
Ben Shalom on an eventful 2022… and what to look forward to
Reflecting on 2022: "First, foundational year but incredible. Eubank-Williams, Khan-Brook, Taylor-Catterall, signing the fighters, biggest women's night, nights like this, it's been incredible. Highs and lows but our stable is maturing, 2023 will be very special."
When we started, we wanted to create new names – we've seen them now. Caroline Dubois, Ben Whittaker, Frazer Clarke, Adam Azim, we've achieved that."
Shalom says Billam-Smith's brutal finish of Xhoxhaj tops off an amazing first year for BOXXER on Sky, after Caroline Dubois' excellence continued in the night's co-main event
BOXXER founder and promoter Ben Shalom spoke glowingly about a number of topics, including Dan Azeez's vicious win against his toughest test in Rocky Fielding.
Afterwards the 33-year-old stressed his desire to stay active and wanted to be on the Eubank-Smith undercard, but Shalom confirmed he'll be back out again in March.
"It was a vicious, calculated performance… we didn't know which Rocky would turn up but he was tough — Azeez showed he's levels above British, Commonwealth level which is exciting, he done it the hard way."

Given Azeez is already 33, on how to balance breaks with activity:

"It's tough but he'll be out again in March. 2023 is his year, he put the work in, beaten everyone in-front of him, a special fighter and fan favourite, old-school, down-to-earth personality and you love seeing those people succeed."
Where Fielding goes from here is unclear, but what cannot be questioned is Shalom stressing the need for Frazer Clarke to gain learning rounds and experience, rather than just fan-friendly fights.
"He needs rounds! That's the plan with him, he needs to learn and not [have fights] the fans want at this stage, because he's going right to the top. He's the country's most underrated heavvyweight."
Read further below in this piece, for more notes from my conversation with Ben.
---
after big debut year, What's next for Caroline Dubois in Year 2?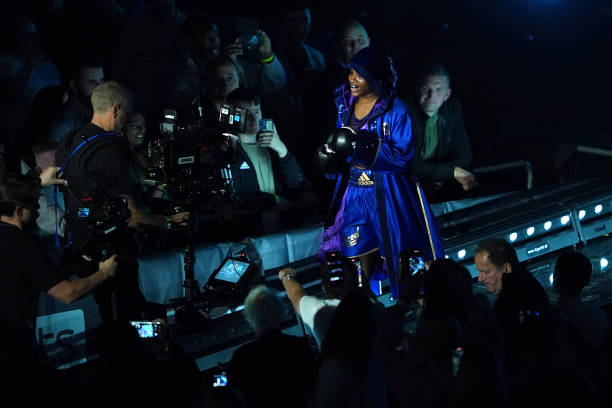 Caroline Dubois has found her voice. It's refreshing to see and her in-ring ruthlessness backs up the belief it's a case of when, not if, the 2020 Olympian becomes a multi-weight world champion.
Still only 21, BoxRec only regards 20-year-old Spanish featherweight Tania Alvarez (7-0, 1 KO) higher in the skilled southpaw's age-bracket across Europe.
Go across the world and there's, at best, a dozen fighters – across five divisions – ranked higher than her currently under-25. After ten months as a pro, that speaks volumes.
The next step, naturally, is to increase the competition.
As much as sportsmanship is warmly received and encouraged between combatants, Sofia Rodriguez's happy-go-lucky demeanour was jarring to watch immediately after being blasted out of the ring in 60 seconds. This was, for context, her first show outside her native Argentina.
Caroline doesn't need to be told.
"I've been adamant about wanting a step-up, want an eight-rounder, already got a name and we'll see if I can stop her, see if my power and skill levels up."

By the end of next year, I want to be fighting for world titles."
In isolation, that's an achievable goal. As it stands though, she has some work to do – or another route to take. Katie Taylor is the undisputed lightweight champion, though IBO world titlist Estelle Mossely (10-0) won that belt in her fifth pro fight after clinching Olympic gold at Rio 2016.
Although now 36 and into the final stages of her illustrious career, it's unclear how long Taylor plans to continue boxing. The belts won't fragment until she does, but it wouldn't hurt Caroline to face some of the same opponents and earn a ranking with sanctioning bodies by doing so.
The likes of Heather Hardy, Miriam Gutierrez, Firuza Sharipova and Karen Elizabeth Carabajal – who've all faced tougher opposition – should make things competitive and compelling for Dubois, who needs more rounds and jeopardy if she's to reach the highest levels quickly.
Argentina's Yamila Belen Abellaneda (15-5-1), who went ten rounds with former super-featherweight champion Terri Harper back in March, has been named as a possible opponent at some stage next year.
The 28-year-old, who went the distance but also fell short against fellow former world champions Marie-Eve Dicaire and Patricia Berghult, falls into precisely the same bracket as advertised above.
Importantly though, there's a roadmap for Caroline and we'll soon find out how she measures up against tougher tests.
---
Frazer Clarke on activity, Sokolowski showing, fabio Wardley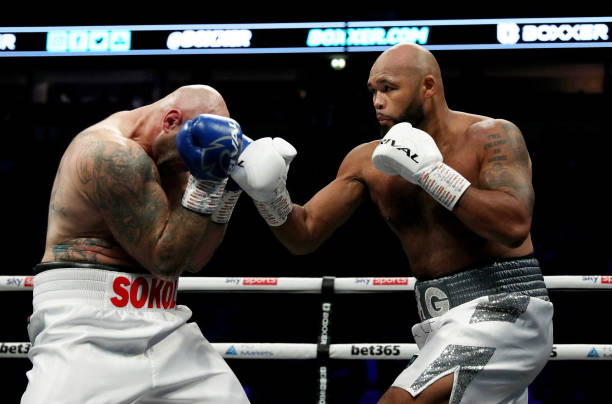 It's just smoke and mirrors, that's not happening," Frazer Clarke dismisses Kevin Johnson matchup, but eager to face Fabio Wardley (15-0, 14 KOs) sometime next year
Reveals that his last training camp wasn't as smooth as it needed to be, before Kamil Sokolowski UD6 win in November and expects better of himself going forward
No days off: 31-year-old heavyweight confirms he'll be back on the Eubank-Smith undercard in another six-round affair and wants to log more competitive rounds
Ben Shalom called Olympic bronze medallist Frazer Clarke the most scrutinised heavyweight, all things considered. It's hard to disagree. After a 12-year amateur career, where he most recently lost against highly-rated Uzbekistani Bakhodir Jalolov in Tokyo last summer, it's onto the pros.
He's had four fights since turning professional in February against fellow debutant Jake Darnell, and health permitting will then make his fifth appearance next month as activity and a steady uptick in competition are the blueprint BOXXER want to follow with the 31-year-old's career.
Given his regular media engagements, Big Fraze has been forced to deny a lot of speculation surrounding potential matchups. That being said, there is one that caught his eye last month.
Highly-rated heavyweight prospect Fabio Wardley scored a pair of second-round knockout wins over Daniel Martz and Chris Healey, before ending his year with an emphatic R3 TKO against Nathan Gorman last month on the Dillian Whyte undercard to seize the vacant British title.
A five-year pro, that was the 28-year-old's first fight scheduled for a full twelve rounds and Clarke unsurprisingly wants to test his mettle at that level, before the end of next year.
"Yeah, I think it'd be a good fight, British title is a step in the right direction for me, I'll push for it, work hard and hopefully impress."

On the Sokolowski showing: "I'm better than I showed on the night but still won comfortably, learned a lot. It was a good experience and I'm happy with how this year has gone, that was a 6-7 week camp and things happened – some good and bad – but felt confident and I know I'm better than that."

On more six-round matchups before stepping up the gears in terms of activity: "I could do another six, get some rounds in and move on after that. I wanted five this year but broke my hand, hopefully we'll get five next year."
---
Other notes, tidbits featuring taylor-catterall 2 and okolie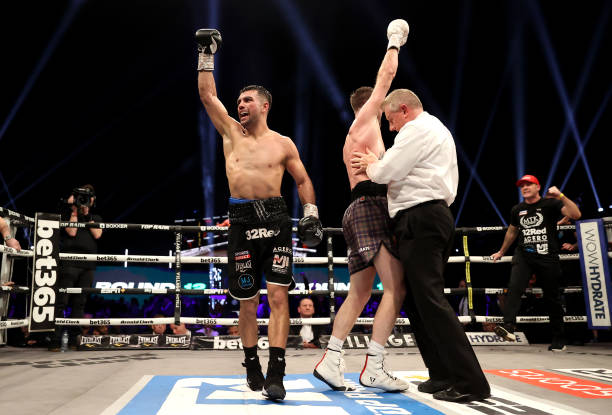 New fight dates
March 4 – WBO light-welterweight championship: Josh Taylor (c) vs Jack Catterall 2
March 11 – WBO cruiserweight championship: Lawrence Okolie (c) vs. David Light
Lawrence Okolie vs. David Light set for Mar. 11 on BOXXER show after WBO world champion's public Matchroom fallout
Josh Taylor vs. Jack Catterall 2, for Taylor's two light-welterweight belts will take place the previous weekend on March 4 at Glasgow's OVO Hydro Arena, just like initial fight
32-year-old cruiserweight Cheavon Clarke (4-0, 4 KOs) reveals desire to "push on" in 2023, as part of exciting division after R2 TKO win over Jose Gregorio Ulrich last month
Riakporhe on former foe Billam-Smith's shaky start at the weekend: "I was worried by the start… thinking don't mess up the money!" – a rematch is heavily mooted for 2023
Billam-Smith's former gym mate George Groves: "He always punched heavy but now rotates and gets snap on his shots. Definitely has improved, used to be a dogfight [watching him] but now he's tightened up his inside work, jab is good when he uses it – going through the levels has allowed him to show those improvements."
Shalom confirms Mikael Lawal (c) vs. Isaac Chamberlain is next for the new champion's first British cruiserweight title defence after latter's not-so-subtle recent callout
"Young with a big future," Shalom says Viddal Riley's November display against Ross McGuigan put the cruiserweight division on notice and he'll be going for domestic titles next year, but they're aware the 26-year-old is perhaps already above that level now
Wishes to see welterweights Florian Marku (12-0-1, 7 KOs) and Chris Kongo (14-1, 7 KOs) square off next in 2023, amid speculation Marku could be a future Adam Azim opponent
"We've made him an offer, ultimate they [Matchroom] have a matching right which is unfortunate, but we'd love to have him," Shalom on the future of unbeaten light-welterweight talent Dalton Smith (13-0, 10 KOs), now a promotional free agent
Picture source: Getty Images, all quotes transcribed were from my interviews unless stated