Roger Federer is focused on recovering in time to enjoy a competitive and packed 2021 tennis season – which includes next summer's rescheduled Tokyo Olympics – as the world number four continues his return from two knee surgeries.
Earlier today, Federer confirmed he's unable to play top-level tennis but continues his recovery after successful surgery ruled him out for the remainder of the current season.
Answering questions from fans online, the 38-year-old said:
"I feel much better again – I'm not at the level where I can play [tennis] fully yet. The goal is really that I'm ready for next year."
Although widely regarded as the sport's best-ever player with 20 Grand Slam singles titles to his name, one accolade which eludes him is an Olympic singles gold medal.
READ: Coronavirus – 2020 Tokyo Olympics suspended until summer of 2021
The Olympic final is scheduled for August 1 next year, which is one week before Federer's 40th birthday.
He earned doubles gold alongside teammate Stan Wawrinka at the Beijing Games in 2008, but struggled for the same success on his own.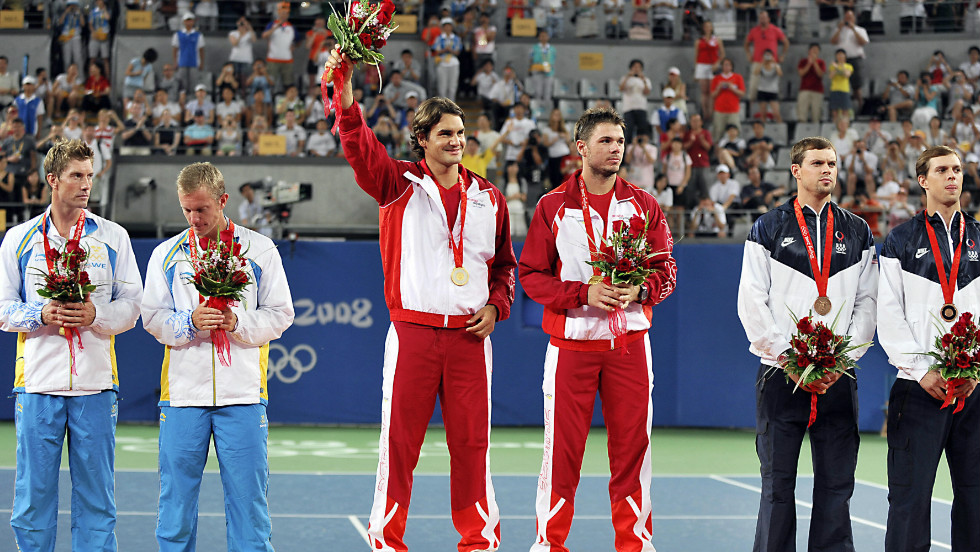 Are Federer's knee surgeries a concern?
Last month, the Swiss legend revealed he had "an additional quick arthroscopic procedure" on his right knee some weeks prior.
It has led to some justified questions from critics over whether Federer's admirable longetivity in the sport may be coming to an end sooner rather than later.
To start 2019, he lost in four sets vs. Stefanos Tsitsipas during R4 of the Australian Open.
Afterwards, he reached the semis at Roland Garros, was bested in a five-set thriller by Novak Djokovic in their Wimbledon Final before losing in the last-eight at the US Open.
During this year's first and only Slam thus far, he lost in straight-sets to Novak in the Australian Open semis.
The setback in his rehabilitation from an initial knee surgery in February hasn't yet cost him any tournament play, as a direct consequence of the coronavirus pandemic.
However, play is schedule to resume next month – though questions remain over whether the US Open should go ahead as planned.