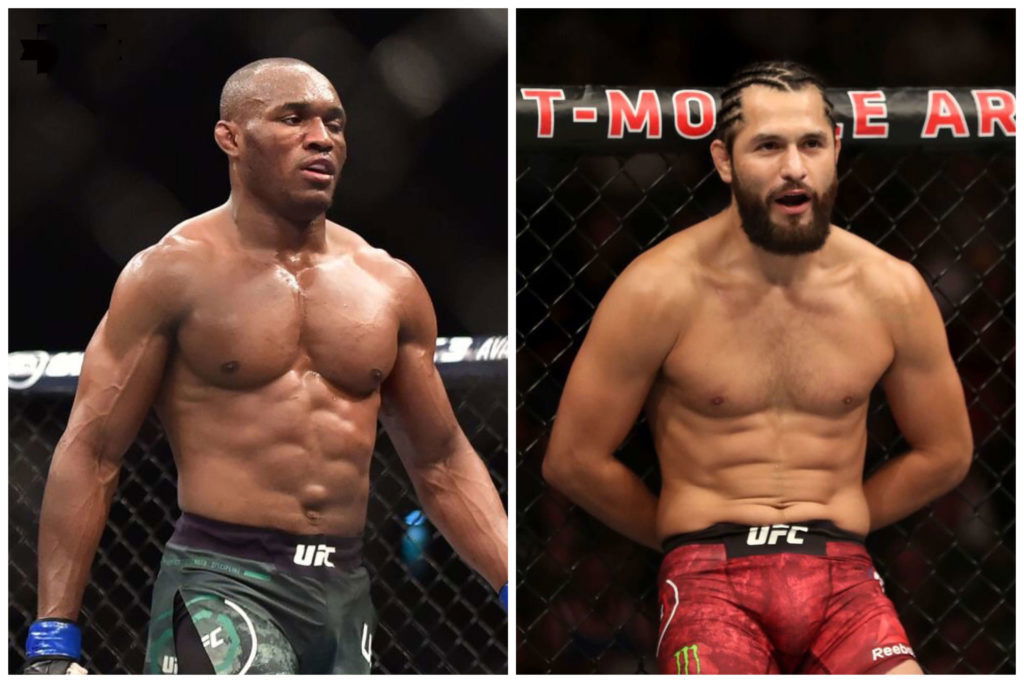 After initial negotiations to face welterweight champion Kamaru Usman broke down earlier this year, #3 ranked challenger Jorge Masvidal has agreed a deal to fight him on six days' notice ahead of next weekend's stacked UFC 251 card.
As reported by ESPN's Ariel Helwani, the 35-year-old (35-13) agreed fight terms to face Usman in a title fight months in the making.
The travel logistics, rigorous coronavirus testing and more
Masvidal, who must pass rigorous COVID-19 testing before fight night, emerges as a late-notice replacement for Gilbert Burns, who announced he tested positive for the virus on Friday evening.
Usman is en route to Las Vegas, while Masvidal, who flew from South Florida to Vegas via private jet, landed earlier today.
As I mentioned yesterday, the Nigerian Nightmare was not seen boarding the company's chartered flight or at the airport earlier this weekend. However, negotiations have accelerated drastically since news of Burns' condition was made public.
Masvidal's co-manager meanwhile, posted a series of Instagram stories showing him on the phone, with the caption "negotiating." Both fighters must check in to Vegas' host hotel, take a coronavirus test and quarantine while awaiting the results.
Pass the test, they'll be medically cleared to fly to Abu Dhabi, most likely sometime on Monday. If not, the fight will be cancelled again for safety reasons. 
Yesterday afternoon, Jorge took and passed a coronavirus antibody test: showing whether an individual has been exposed to the virus previously. It doesn't determine if they currently have it though, which is where the rigorous testing comes into play.
What about Masvidal's public concerns over pay?
Questions will naturally circulate surrounding Masvidal's pay package, as Gamebred revealed that he was offered a title shot but left unhappy with the proposed payout – less than his main event win over Nate Diaz at UFC 244 last November. He isn't the only fighter to surface concerns about being better compensated by the company, either.
Jorge rose to the top of the welterweight contender rankings with an impressive 2019 resume, where he beat Diaz after earning stunning knockout victories against Darren Till and Ben Askren.
Many regarded him as last year's Fighter of the Year, given his activity and importantly proving victorious against high opponent quality in such a short space of time.
The Askren fight ended in just five seconds after Masvidal knocked out the former Bellator and ONE champion with a flying knee, setting a new fastest KO in UFC history.
Critics and impatient fans alike are praising Jorge, who seems to have got his way for now, in what was originally supposed to be a grudge match against Usman.
This will be Usman's second title defence. He defended the belt against outspoken rival Colby Covington at UFC 245 in December, finishing the American late in a thrilling five-round battle.
What about initial challenger Gilbert Burns?
Burns, dominant against former UFC champion Tyron Woodley on May 31, will be watching this encounter intently.
After talks between Masvidal and the company broke down over pay negotiations, the 33-year-old emerged as a cheaper – yet also deserving – title bout alternative.
It's unclear what the UFC plan to do with the Brazilian after his positive test, though he'll be waiting patiently in the wings for a title shot against next weekend's ultimate winner.
This announcement also means featherweight champion Alexander Volkanovski doesn't get his wish after all, as the Australian faces Max Holloway in a title rematch bout that will return to the card's co-main event slot.
Information source: ESPN, as stated