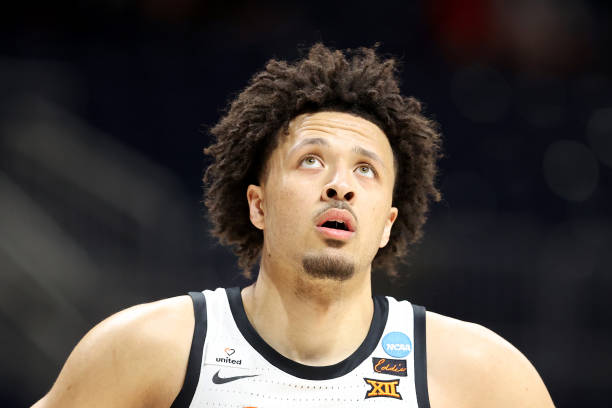 You couldn't wipe the grin from Ben Wallace's face, as if he knew something we all didn't, but the future Hall of Famer proved Detroit's lucky charm overnight as they won this year's draft lottery and will likely select star guard Cade Cunningham out of Oklahoma State next month.
Detroit win lottery, another sign their future is looking up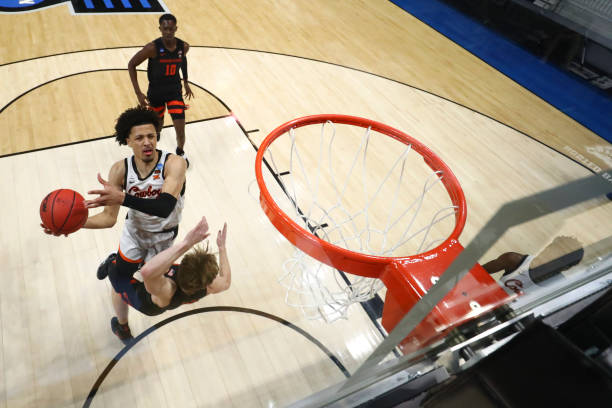 Standing courtside with her mic in hand ahead of their Western Conference Final matchup, ESPN's Cassidy Hubbarth asked Suns center Deandre Ayton to frame how he felt watching his own year's edition of the draft lottery – which confirmed Phoenix had won the number one pick.
He reminisced on the day it all dawned on him that he'd be staying home after transferring high schools (Hillcrest Prep Academy) and then committing to college in Arizona (Wildcats) too.
During the pre-draft workout period, the big man would only workout for one team too, insistent that league commissioner Adam Silver would call his name before anyone else three years ago.
His self-belief, intertwined with the team's needs, saw his prophecy prevail. Becoming the franchise's first top draft pick, the selection also made history: never before had someone picked first gone to a team from the state where he played during his formative years beforehand.
A few hours later, the 22-year-old had 24 points and 14 rebounds – including an alley-oop winner in the last-second, to double Phoenix's series lead (2-0) against the Kawhi Leonard-less Clippers.
Per ESPN's Adrian Wojnarowski, Oklahoma State guard Cade Cunningham will look to emulate Ayton and is set to just work out with one team – Detroit, newly blessed with the year's top pick.
On most draft boards, he's the overwhelming favourite to be picked first – even if Detroit GM Troy Weaver said the guard is one of four players they'd be looking at extensively with that selection.
According to Rod Beard of the Detroit News, Weaver also said that trading the top pick is an option, but one they're unlikely to pursue considering what they'd receive as offers in return.
Jalen Green (G League Ignite), Evan Mobley (USC), Jalen Suggs (Gonzaga) and Jonathan Kuminga round out the projected top five, all coming with their own stories and skills.
Cunningham headlines a class packed with talent. I wrote this piece on him declaring for the draft on April 1, which says plenty as far as how high NBA scouts are on his long-term potential.
Cunningham won the Wayman Tisdale Award as the top freshman in college basketball, led the Big 12 in scoring with 20.2 points per game and shone during league play too.
Assists and scoring – league's top ten
Rebounding and FT% (84.3) – seventh
Field goal percentage (44.3%) – eighth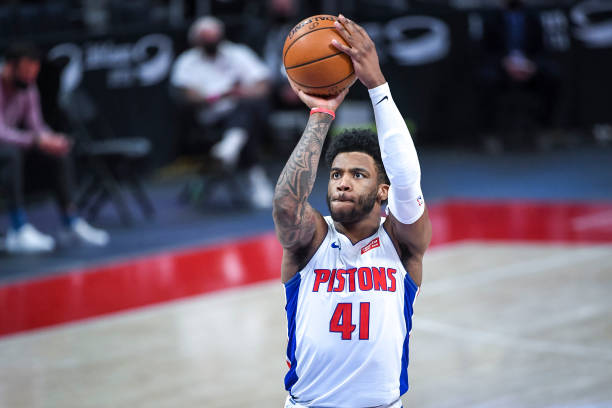 Detroit fans should feel excited about their future, after taking French point guard Killian Hayes seventh in the 2020 draft, big man Isaiah Stewart (#16) and small forward Saddiq Bey (#19).
"It's [winning the top pick] going to mean a lot for this team, they're headed in the right direction.

A group of young guys who play hard on both ends of the floor, one of those teams where guys come out and make plays with their energy… to add the no.1 pick to that calibre of team, the sky should be the limit for this team."

Ben Wallace, 2021 Hall of Fame inductee
The latter two were in the league's two All-Rookie teams, while Hayes only managed to play 26 regular season games after a lengthy hip injury. Even still, there's a young core building there, alongside PF Jerami Grant – excellent among new surroundings with more scoring responsibility.
The draft lottery in full:
1. Detroit Pistons
2. Houston Rockets
3. Cleveland Cavaliers
4. Toronto Raptors
5. Orlando Magic
6. Oklahoma City Thunder
7. Golden State Warriors
8. Orlando Magic
9. Sacramento Kings
10. New Orleans Pelicans
11. Charlotte Hornets
12. San Antonio Spurs
13. Indiana Pacers
14. Golden State Warriors
The 2021 NBA draft is scheduled for July 29, exactly a week after the NBA Finals is expected to finish at this current rate. As I did last year, I'll cover this year's draft selection accordingly.
Picture source: Getty Images