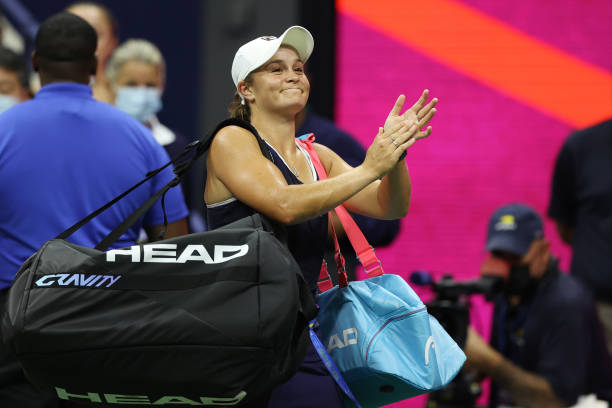 World no. 1 Ashleigh Barty is exhausted and needs a long rest after more than six months playing away from home, according to her coach Craig Tyzzer. He also criticised the decision to move this year's WTA Finals to Guadalajara while hinting the Wimbledon champion may skip that event, scheduled in early November, to avoid quarantine restrictions upon going home.

Barty's balancing act comes at a cost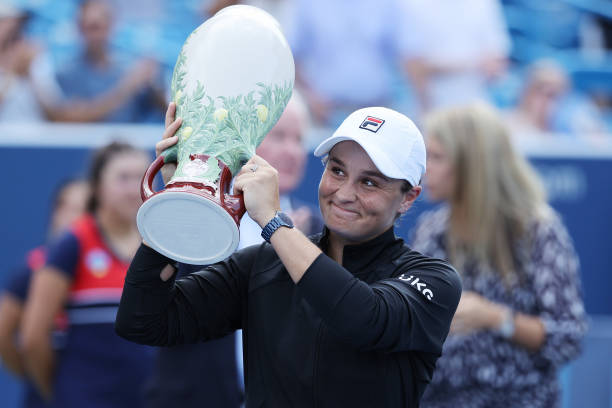 Barty, winner of five tournament titles in 2021, was heavily praised at Wimbledon for her ability to juggle the pressure that comes with being world no. 1 and the COVID-19 related constraints which left her unable to return home to Australia while seeking success on various surfaces.
From hard to clay, to grass and back to the hard court in recent months, the 25-year-old hasn't enjoyed the luxury most players have in being able to go home after events – instead staying across multiple venues worldwide, juggling her next steps wisely to avoid burnout.
That included competing across all three fronts at the Tokyo Olympics, which saw her win a bronze medal with compatriot John Peers in the mixed doubles competition.
She ousted three Grand Slam champions en route to the Cincinnati title on August 22, before an underwhelming departure from this year's unpredictable US Open tournament saw her relinquish a 5-2 final set lead against Shelby Rogers – who recovered to win 7-6 (7-5 tiebreak).
Now that the dust has settled, her coach Craig Tyzzer was in a talkative mood during an interview with Australia's Associated Press. He discussed a range of things from Barty's need for a refresh, to what the WTA Finals' location change says about their thoughts on the women's game.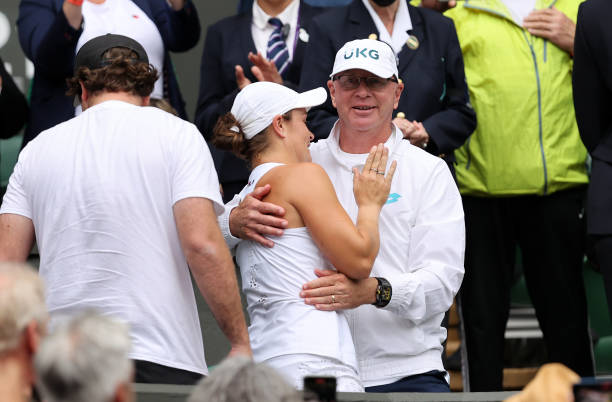 The season-ending tournament, scheduled to start on November 8, was originally set for China before being relocated to Guadalajara, Mexico due to the pandemic.
The matches will be played at altitude and considering Australia's strict quarantine rules, Barty wouldn't be allowed to re-enter her country for another two weeks after the competition ended.
Tyzzer was quoted as saying:
"We only just found out it's in Mexico at 1500 metres and they're using pressureless balls, they absolutely fly, it's a ball that if you use it in normal conditions, it doesn't bounce.

I mean, it's not the greatest advertisement for the best girls in the world to be playing something they've never done before. In conditions they've never played, in a country they don't play and at altitude, I just feel it's ridiculous. As a spectacle, just frightening.

Indian Wells is still on the radar but she just needs a rest, was physically and mentally exhausted. So I told her to just get away, have a holiday and just refresh everything. We'll probably make a decision at the end of the week about what she's going to do depending on where she's at."
There is some hyperbole to Tyzzer's comments, considering the WTA have already played two tournaments in Mexico this year with Abierto Zapopan and Monterrey – both 250 events in March – after Acapulco was cancelled the previous month. However, his frustration is understandable.
Barty is currently spending time in the UK following her third-round US Open exit, with Indian Wells set to begin in two-and-a-half weeks' time on October 4. There are decisions to be made.
"It certainly isn't easy for us to get there, play that event and then come back and have to do two [more] weeks [in quarantine], then your summer is sort of ruined as well.
Picture source: Getty Images — quotes via tennishead.net