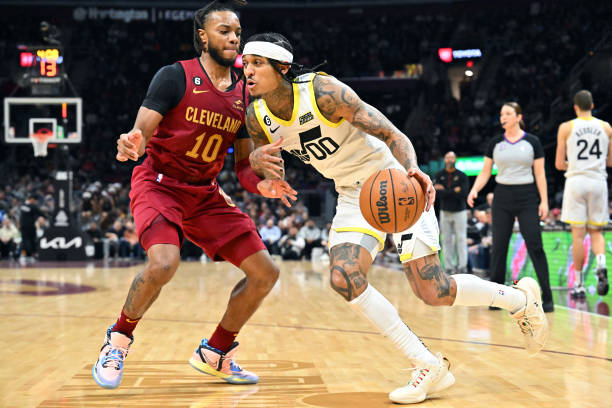 Donovan Mitchell led the Cleveland Cavaliers in scoring for the fifth consecutive game, while his backcourt partner Darius Garland supplemented the charge with 17 points and eight assists en route to a comfortable double-digit victory against the unpredictable Utah Jazz – where Mitchell played 384 games over five seasons after being drafted #13 by the franchise in 2017.
mitchell efficient, cavs excel as he stings former teammates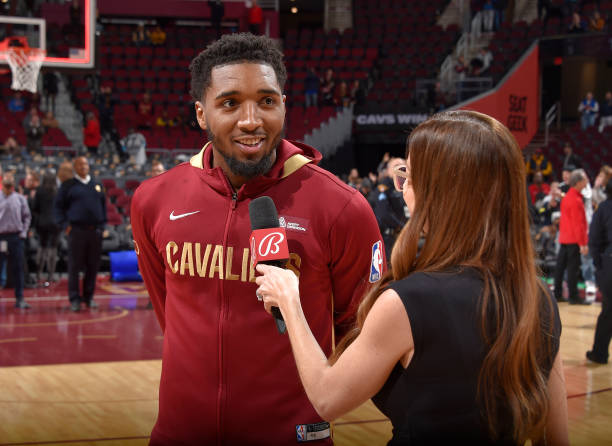 "It's different when you're playing against your friends, guys you've been in the locker room and battled with. I have respect for them but came out to set a tone, understand it's basketball, have fun… not overdo it and just enjoy the process," Mitchell on first H2H meeting against former Jazz teammates after five years in Salt Lake City
26-year-old shooting guard has 23 points in 23 minutes, 15th game this term where he's made four or more three-pointers and shooting a career-high 42.4% from deep
Cavaliers improve to 11-1 when holding opponents to under 100 points, as Finnish forward Lauri Markkanen – who spent last year in Cleveland – channelled his aggression the right way, one of few bright sparks for Will Hardy's men with 24-point, 6-reb outing
Five weeks have passed since cameras snapped him sharing a warm embrace with former teammate Rudy Gobert, but tonight Donovan Mitchell faced the team who drafted him half-a-decade ago, three months after they traded him – thus signalling their own rebuild of sorts.
It's remarkable how quickly things can change. Minnesota's new shiny toy Gobert has had a predictably mixed start to life with the Timberwolves – not all down to him – yet Utah were flying high atop the Western Conference the night he and his new teammates came to Cleveland.
---
10-3: Jazz's record – best in the West – on Nov. 12, before Gobert faced Mitchell's new team
17-16: Jazz sit 9th now on Dec. 20, after Mitchell welcomed his former ball club to town
---
Darius Garland's career-high 51-point outing, which included 10 three-pointers, wasn't enough in a 129-124 home defeat – one without their offseason acquisition – but there was no questions about backcourt balance nor cohesion on this occasion against an unpredictable Jazz side.
Mitchell described this display as one of their most complete performances of the season, and it's hard to argue with that observation. Active defensively throughout, all five starters were into double-digit scoring figures and Cedi Osman was inspired off the bench in the second-half.
Small forward Isaac Okoro had analysts purring on social media after displaying the sort of aggression, decision-making and measured energy Cavs fans have expected to see more consistently, from the 21-year-old they drafted with the fifth pick out of Auburn in 2021.
Kevin Love and Caris LeVert produced effective minutes with the second unit in different ways, the latter a spark plug with his scoring while Love was a pest grabbing 10 rebounds and made important defensive interventions at a time where Utah threatened to surge from behind.
Importantly though, Utah were fighting a fading battle and that much was clear from the way Mitchell began the game.  He combined with Garland to open the scoring with a nice lay-up, before hitting two triples and teeing up Jarrett Allen in the paint after some pick-and-roll action.
Garland too, was keen to combine with the affable 24-year-old while his fellow big Evan Mobley did the little things well, whether that be a screen assist for Mitchell or jump hooks in the paint.
---
Donovan Mitchell with the Utah Jazz (2017-22)
Averaged 23.9 points and 28.3 in playoffs — #1 all-time in franchise history for a guard
His play saw him earn three consecutive All-Star selections (2019-20, 20-21, 21-22)
958 three-pointers made, second behind Joe Ingles in their history
---
Rookie big man Walker Kessler, who won a host of Defensive Player of the Year honours at college in his year at Auburn last season, proved no match for Allen in full flight. The All-Star center finished with a double-double: 20 points, 11 rebounds and three blocks in 30 minutes.
Jordan Clarkson got the Jazz going but was one of few, as shooting guard Malik Beasley struggled (1-of-9 from three) and there wasn't much production elsewhere on the bench.
Mike Conley finished with a game-high nine assists, but had just seven points on eight shot attempts as Cleveland's defensive switching and length forced difficult shots they rarely made.
---
recognition for the Marvelous Markkanen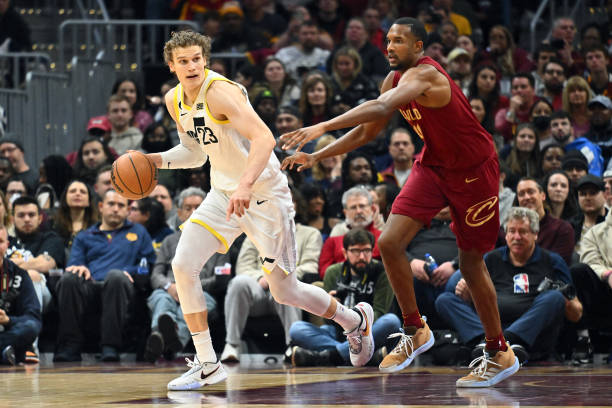 The only other visiting player who looked capable of causing some havoc was Lauri Markkanen, who finished with 24 points on 12 shot attempts and frustrated his former teammates. To put his scoring into context, he notched half of their 44 first-half points after a 15-point second quarter.
Aggression in-and-around the paint, or lack thereof, has been a criticism of the 25-year-old in recent seasons. There were no such suggestions here, and they haven't been so far this term as the Finnish international is enjoying a career year with All-Star considerations already.
He forced Allen and Okoro into fouling him, frequently drove to the basket and wasn't afraid to shoot – whether that be a mid-range jumper or three-pointer – seven-foot players who can let it fly are difficult to predict, let alone guard with much success. He was active defensively, too.
After swiping what would've been a thunderous alley-oop dunk at one end between Osman and Mobley, he fed Talen Horton-Tucker and watched Love's aforementioned defensive nous come to the fore as the 34-year-old snuffed out two transition plays that should've been converted.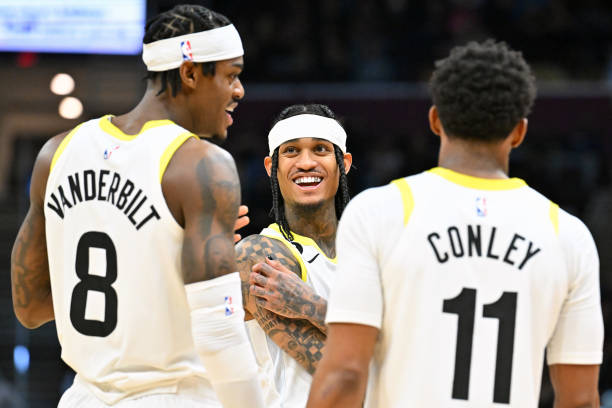 Jared Vanderbilt's anticipation and hustle helped both himself and teammates earn some straightforward points during a 7-0 run after a timeout, but they weren't allowed much more.
The power forward's speed saw him save a loose ball going out-of-bounds to assist Beasley for his only triple of the game, but was baited into fouling Garland who converted an and-one play.
Garland's three-pointer to finish the half spoke volumes – head coach J.B. Bickerstaff instructed his players to be patient, play the clock and try getting a good look as they attempted the half's final shot. He obliged and drilled from deep after another Jazz breakdown left him open.
Utah were dominated in terms of defensive rebounds (20-40), while their collective 29.4% from three-point range only hindered any chance of a comeback as the lead ballooned after half-time.
Despite Utah going on an 8-0 run with Clarkson, Conley and Vanderbilt to start the second-half, it was that man Garland who assisted on consecutive plays, ensuring their lead remained large: first an Okoro corner three, before Mitchell's fourth triple of a memorable evening.
---
What's next for both?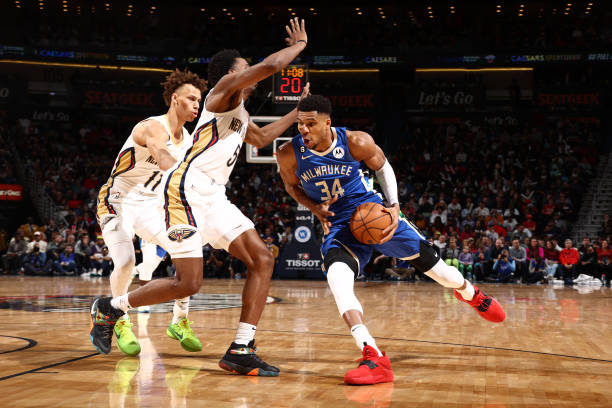 Now riding a four-game winning streak, Cleveland next entertain a tricky trio of teams in the Milwaukee Bucks, Toronto Raptors and resurgent Brooklyn Nets to finish their five-game home stint. At the time of writing, they boast the league's best home record (15-2).
"This crowd and energy is different, got some tough ones [games] coming up so we gotta continue to solidify our home floor and keep it going," Mitchell said in his post-game interview.
As for the Utah Jazz, they hope to end a three-game road trip with victory against the struggling Detroit Pistons tomorrow night after being blasted by the Bucks over the weekend.
Picture source: Getty Images, quotes and graphic via Cavaliers broadcast