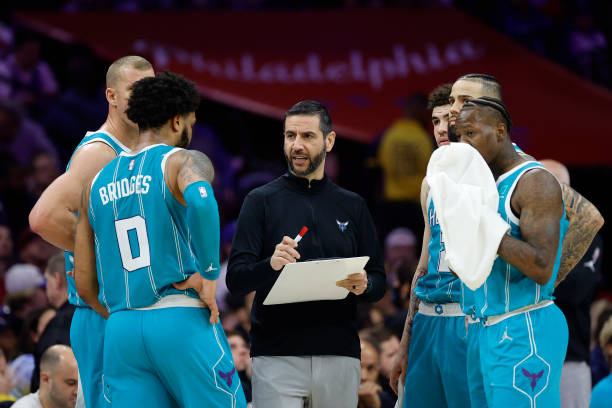 In a surprise to some, the Hornets sacked their head coach James Borrego on Friday after the Hornets again failed to make the postseason for a sixth consecutive year. Despite more year-on-year improvement, it's clear the franchise view themselves as much better than a play-in team, but will they get the next hire right? Frank Vogel, recently dismissed from the Lakers, and Golden State Warriors assistant coach Kenny Atkinson are linked with the new vacancy.

justified or not? charlotte's ambitious desire sees borego axed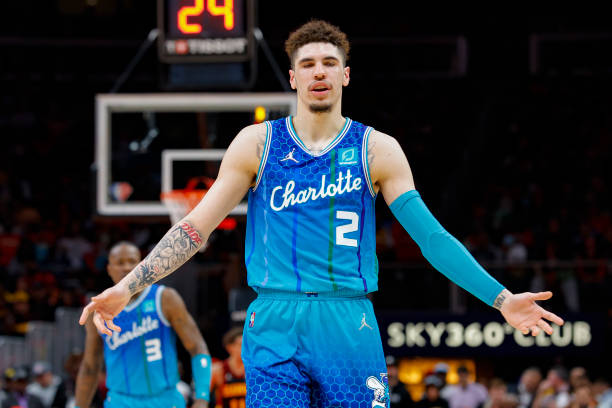 2021 Rookie of the Year LaMelo Ball led the way with 26 points and eight assists, albeit on rough shooting numbers (7-of-25), though it wasn't enough to help inspire Charlotte against an assertive Atlanta Hawks side who eased to a 132-103 win in the Play-In tournament on April 14.
That result, even without one-time All-Star small forward Gordon Hayward, has ultimately cost Borrego his job as we head into an offseason with plenty of questions to answer in the East.
Hayward, a flashy £120m offseason acquisition as part of a sign-and-trade deal with Boston last November, hasn't been available enough to help raise Charlotte's ceiling in the last few months.
Part of an encouraging team with a 25-23 record this time last year, his extended absence through a foot sprain injury saw them lose 16 of their last 24 regular season games before suffering defeat by both the Indiana Pacers and Washington Wizards in the subsequent Play-In.
Fast forward twelve months and unfortunately, it's been more of the same for a talented 32-year-old plagued by poor injury luck. Since a 16-point effort in their 121-98 win over the Oklahoma City Thunder on Jan. 21, with Charlotte at 26-20, he's since missed 32 games with many issues.
First foot discomfort was listed on the league's injury report, then entering COVID-19 health and safety protocols. His return proved short-lived, sustaining an ankle sprain against Toronto shortly afterwards, played against Philadelphia almost two months later but hasn't been seen since.
Trade speculation remains rampant, with LA, New York and Indiana all linked. It's not impossible Charlotte decide to cut their losses, even with two years and $61.5m on that deal remaining.
He has a 15% trade kicker inserted as part of said contract though, and it's unlikely they'd be willing to trade their highest paid player without getting some significant assets in return.
As far as Borrego and the franchise as a whole are concerned, this decision wasn't that surprising to most once you analyse deeper. It's why they cannot afford to get his successor wrong, especially with the names linked – defensive-minded coaches capable of elevating their ceiling.
The Athletic's Joe Vardon described him as a nice man, one whose legacy could be viewed as a table-setter in the years to come. Though refusing to play a highly-rated lottery pick – guard James Bouknight – and baffling player rotations didn't help his case in a league of fine margins.
---
fan comments, league observers share a similar theme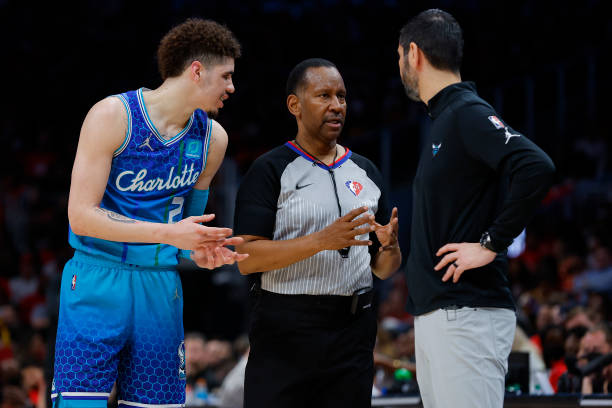 Everyone has their own opinion, though it's more difficult to stay impartial – or at least less emotional – when matters are related to your own team. However, when you read some of the comments from supporters, a similar theme props up in terms of Borrego's delicate situation.
where said, JB denotes James Borrego
Borrego did a fine job, but they lacked defensive discipline and made a lot of mistakes. Didn't seem like he was the person to take them to the next level, firing seems fine.
Too many games where the team came out not ready to play, too many bad shots, no discipline on defense but please get a fresh young coach… no retreads like Vogel
Feels like a surprise, and not either. He's done a good job slowly rebuilding the team and putting more W's up, but I'm assuming the Hornets execs thoughts are similar to mine where you question if he's the guy who can take a bad team to a mid-level team to good to great.
Go get Vogel. He'll be hungry to prove that the Lakers collapse wasn't his fault. He's a good defensive coach and unlike in LA, won't have to deal with a bunch of old divas that won't accept coaching. After dealing with the AARP shitshow in LA, he'll love coaching younger players with enough energy to play on both ends of the floor.
I've watched a decent amount of Hornets games this year as a non-fan and non-hater impartial observer, and the team looked largely disengaged on defense. I don't know what impact Hayward would have had on their overall performance but players not feeling any urgency to close out or contest shots is an effort (and thus coaching) issue, in my opinion.
I was slightly in favor of him being fired. When other teams pressured them, they basically folded every time. The team was paper soft all season and in both play-in games they showed zero toughness. They also showed zero toughness in about 15 other games this season.
I mean, [Hornets GM Mitch] Kupchak gave this team Mason Plumlee and a bunch of unproven young bigs, set the baseline at the playoffs, and said "figure it out"…. Plumlee is fine for who he is but a great defensive presence? He is definitely not, Kupchak hung this team out to dry to some extent and JB got caught out as a result.
Hornets were last or very close to last in points allowed during his entire career. Please bring in someone who can actually get the team to try and play some defence. Steve Clifford??
MJ needs to let the next guy actually coach these guys hard and hold them accountable when they don't play defense. Borrego yanked Bouknight after about 12 seconds one game late in the season because the wasted draft pick couldn't even do his job for that long; LaMelo and half the fans took Bouknight's side because Borrego said the truth: "That's why I can't play you." Hornets have too many guys who think they've "arrived" when they still haven't done shit. If the next guy isn't allowed to hold guys accountable, it's going to get worse, not better.
Some of it is on JB for not getting the team to improve defensively but there's only so much you can do when you're given a roster of guys who mostly have a track record of not playing defense. I was saying at the beginning of the year they should try and trade for [Cleveland Cavaliers' center] Jarrett Allen and now, of course, he's way out of their price range. All in all I thought Borrego did a pretty good job and most importantly the grass is always greener. I'm dubious that whoever they bring in next will be any better and possibly a lot worse.
We'll have to wait and see how Charlotte fare, but with an encouraging young core – headlined by Ball and Bridges – they can't afford more play-in disappointment next season and beyond.
Picture source: Getty Images — fan comments via The Athletic