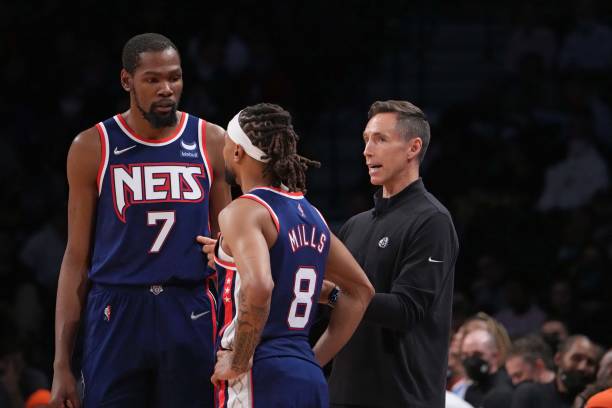 After being blown out 117-99 by the Golden State Warriors during Tuesday's primetime TNT slot, Brooklyn Nets head coach Steve Nash reaffirmed something we already know: he doesn't believe his team are in the same category as many championship-calibre teams right now – including the Warriors and defending champion Milwaukee Bucks. They have plenty to do.

Nash aware the Nets have plenty to improve upon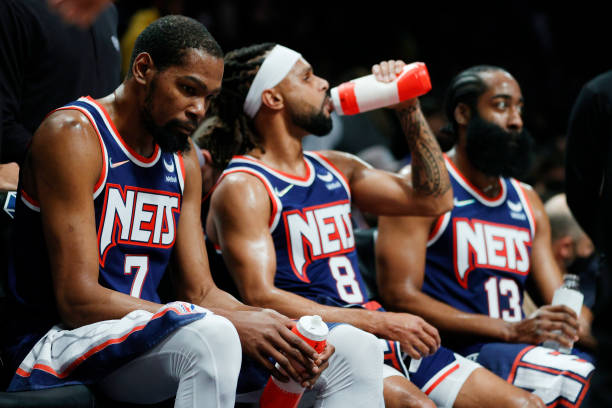 15 games into the new NBA season, is it already time for perspective?
"I just don't think we're in that category yet, we got a lot of work to do… I think the guys have been great as far as buying into what we want to do defensively.

No-one would have picked us as a top-10 defense to start the year. We're trying to improve as a group, get better and hopefully find a way to overcome some of our deficiencies by the end of the year."
It would be disingenuous to ignore the Kyrie Irving-shaped hole left in their backcourt, given the 29-year-old's public vaccination stance, but Brooklyn are now 10-5 this season and had a three-game winning streak snapped rather emphatically by Stephen Curry and co overnight.
Three of their five losses have come at home (Hornets, Miami and now Golden State) and while the margin of defeat was more pronounced on opening night against Milwaukee as well as a bullish Chicago side quickly silencing their critics, this particular one felt startling to watch.
Their leading scorer and MVP frontrunner Kevin Durant – playing through a tweak in his shooting shoulder – was rushing shots and it didn't look good. He scored 19 points on 19 attempts in 32 minutes on the floor, recording an unwanted new season-low 31.6% efficiency.
"They got long defenders, guys that can help, so seeing bodies all the time when I had the ball, that's what great defenses do.

Then some shots I wish I could've had back, rushed a few once we got down 15, 20. I'm trying to get it back so fast you end up taking bad, rushed shots."
Speaking of MVPs, the 2017-18 award winner James Harden hasn't enjoyed a blistering start to the campaign either, which in turn adds pressure on their other players – new acquisition Patty Mills, Blake Griffin and Bruce Brown among them – to produce with increased responsibility.
"We're just trying to get better every game, the goal is to be the best team in the postseason but we're probably nowhere near [there yet]. It's a long season for us to get better, and we will continue to. We have to find our identity. 

We're still a brand-new team, have to find out what we're good at, what we're great and can be great at. I don't think anybody knows themselves well, maybe [except] the Warriors because they've been together for a long time."

Harden's contradictory comments post-game
Getting it done
25-year-old small forward Brown had a game-high three steals, while tying his season-high 14 points on 6-of-8 shooting, to go with five rebounds and three assists in 27 minutes for Brooklyn.
Mills made his first start of the season in place of sharpshooter Joe Harris, currently sidelined for a few games with a sprained left ankle. After an excellent 29-point showing in Oklahoma over the weekend, the Australian veteran could only manage a modest eight points alongside four assists.
By contrast, Warriors' franchise guard Stephen Curry had another awe-inspiring night, scoring 37 points – including nine threes – alongside seven rebounds and five assists in 29 minutes.
Up next? Brooklyn's home stint continues tonight against the Cleveland Cavaliers and Orlando Magic (Saturday, Nov. 20) before back-to-back away trips to Cleveland and Boston next week.
Picture source: Getty Images — quotes via ESPN unless stated