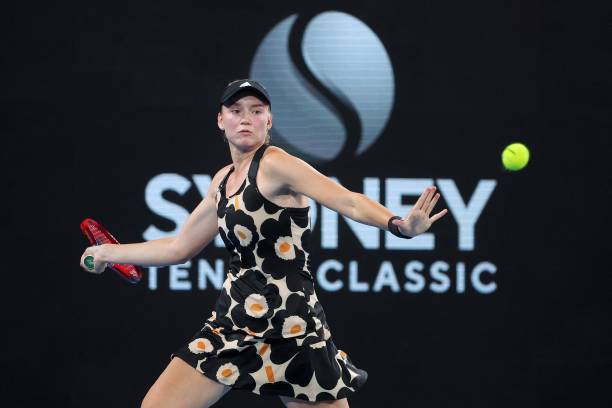 After losing last week's Adelaide final, Elena Rybakina returned to winning ways with aplomb – dismantling US Open champion Emma Raducanu in less than an hour, cruising to a 6-0, 6-1 win to kick off this week's Sydney Tennis Classic. The 22-year-old will play France's Caroline Garcia for a spot in the tournament's quarter-finals, after she overcame Jessica Pegula this morning.
Rybakina ruins Raducanu's competitive return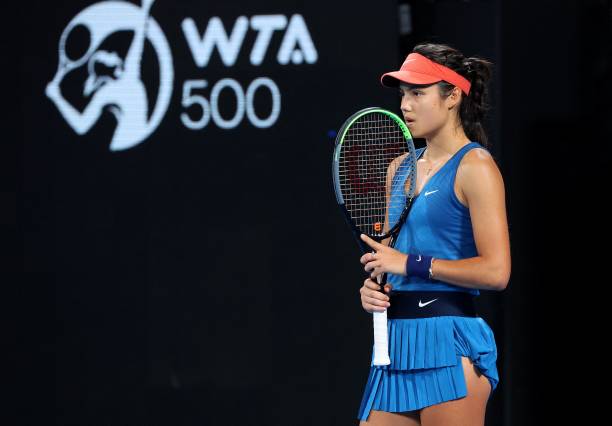 Rybakina [9] bt. Raducanu 6-0, 6-1
After home favourite Ashleigh Barty and Raducanu's initial opponent Iga Swiatek (#6) withdrew, the draw shook out so that Rybakina would be the Brit's third top-20 opponent.
From the first ball, you could sense things weren't going to go the teenager's way. While the Amazon Prime commentators did their best to reassure worried home fans this would prove another learning curve for Emma, Rybakina flew out of the blocks and didn't have time to delay.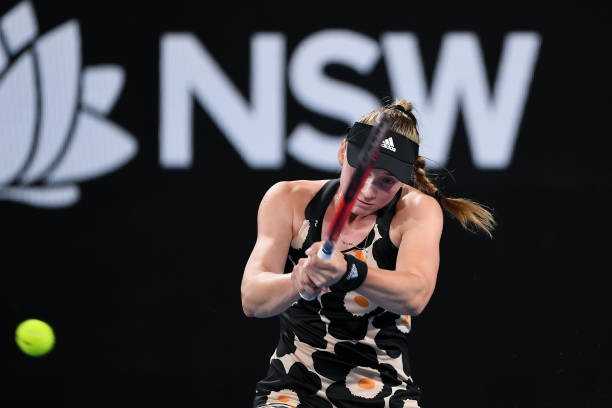 After testing positive for COVID-19 and withdrawing from a warm-up tournament last week, the 19-year-old hadn't played in a competitive match since Xinyu Wang took her apart in Linz.
However, her early troubles were not borne from lacking match sharpness.
She coughed up six double-faults here, five in the first set alone, and although there's never theoretically a good time for one, they always came when the margin for error was minuscule.
A timely double-fault at 40-30 on serve saw her relinquish control during a game still there for the taking. She waited for Rybakina to commit and yet, in the match's first extended rally, it was her who overhit a forehand return long when the moment got tight.
On the second break point opportunity, another double gifted the Russian-born Kazakh international an early break of serve – utilised as a springboard to race away into the night.
Maintaining her purposeful pressure, Raducanu quickly found herself down two break points and looked longingly at her player box.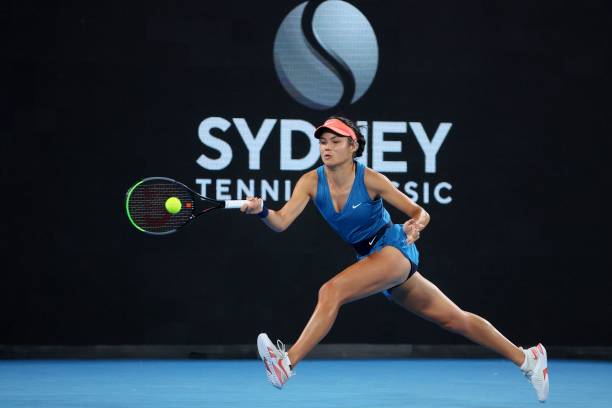 She couldn't match what was firing back her way down the other end, a feeling that had quickly boosted confidence levels of an opponent who simply looked untouchable for large periods.
Whether it was by swatting some powerful forehands, producing blistering serves or showcasing her soft hands with great disguised drop shots, Rybakina's repertoire was on full display.
Whenever there was a glimmer of potential where she could fold, or see a drop-off in efficiency, she rose. Raducanu hit a forehand crosscourt return winner and had an opening at 30-all. Then,  Rybakina's powerful serve saw her avoid trouble while setting up assertive finishing at the net.
Another costly double-fault presented the world #13 with a set point she gratefully took, having fired a forehand which forced an error into the net. 6-0, a bagel set, in just 25 minutes.
To her credit, Raducanu showed flashes of life in the second and drew the loudest cheer of all as she watched an error fly past, meaning she was eventually on the board after 41 minutes.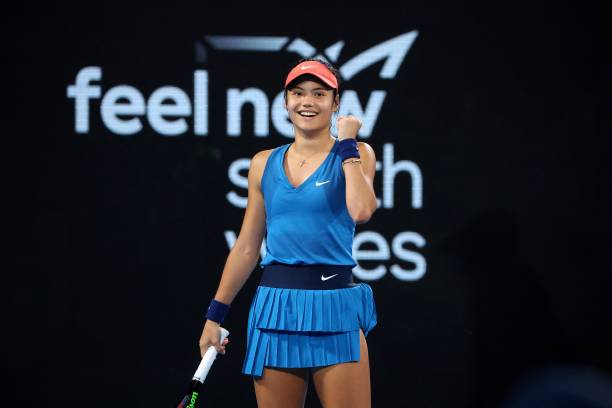 Her first serve numbers increased considerably, from 50 to 86%, but the teenager still wasn't given any real opportunity to dictate the flow of rallies nor impose her will on a match that turned one-sided too quickly. Given her newfound status, expect more of that tactic to come.
Whenever there was a promising moment, she undid that hard work – either with a poor choice of shot, conservative serving that was seized upon or her one double-fault of the set at 6-0, 1-0.
Either she made a mistake or Rybakina would grind it out of her, even as the Kazakh's error count started creeping up too towards the final hurdle.
"There are amazing facilities, it's really nice to be here. I started really well last week and I'm just happy to play in-front of you guys, so thanks for the support.

My serve is a weapon so I'm always working on it, trying to find some variety and for sure, it's my game to play aggressive."

Rybakina's post-match interview, remarking on her service improvements
The Ken Rosewall Arena crowd did everything they could to see the underdog make this a competitive affair, cheering the 22-year-old's misses and constantly encouraging the Brit.
Crucially, they couldn't play for her. Nor would they want to, such was the ferocity of Rybakina's arsenal. Raducanu saved two break points, 4-1 down, but it felt like she'd delayed the inevitable, with a beautiful backhand crosscourt shot the pick of Rybakina's flurry to end the evening.
On her third match point, the Roland Garros quarter-finalist stayed composed to slam a volley out the sky and finally put her out of her misery – 56 minutes logged and into the next round.
---
What's next?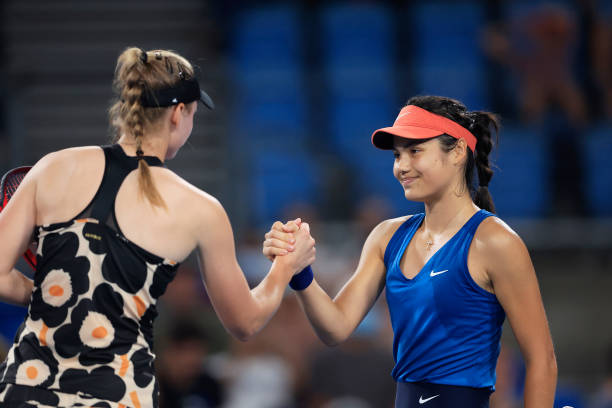 A 6-0, 6-1 loss is far from great Australian Open preparation for Raducanu, but such is life as a high-ranked player – you face those in and around your ranking to test yourself before big events.
She'll be seeded at this month's tournament, with only four players capable of overtaking her current #17 world ranking – Coco Gauff, Petra Kvitova, Belinda Bencic and Daria Kasatkina.
Considering the latter three are all currently competing in Sydney's warm-up event, it's unlikely she'll move more than a place or two, staying in the top-20 seeds. As such, she should have a favourable route to at least round three – but that very much depends on the draw.
As we've seen in the months since her fairytale US Open triumph, she's now the hunted – not the unknown quantity anymore – and that storyline will be interesting to follow as the Slam nears.
Like promised last week, I'll be following the warm-up events ahead of the eagerly-anticipated Australian Open, so make sure you stay tuned to moandsports.com for the latest coverage.
Picture source: Getty Images