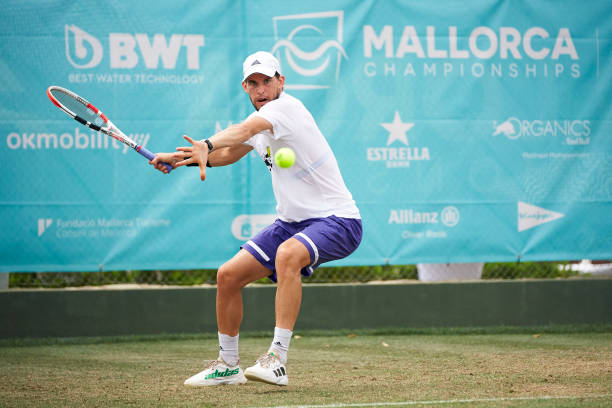 After suffering a shock first-round exit at Roland Garros and missing Wimbledon through a wrist injury, US Open champion Dominic Thiem has today announced he will not be defending his maiden Slam title in New York after a recurrence of his issue flared up during training last week.

tough times continue: Thiem's 2021 draws to a sad close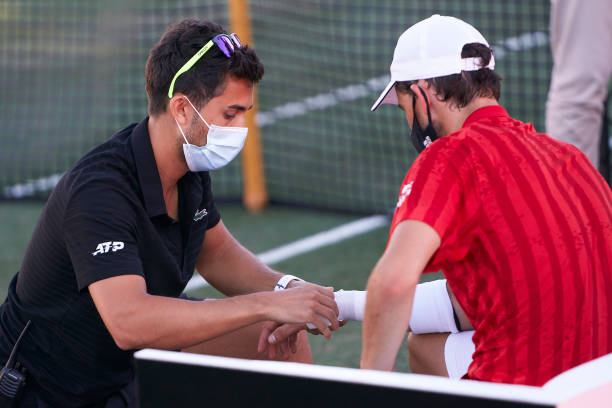 During a tournament packed with COVID-19 related withdrawals and intrigue, Thiem surprised many to become a first-time Grand Slam winner at Flushing Meadows last September.
He did it the hard way: recovering from two sets down to topple Alexander Zverev, but the following twelve months have been far more difficult than the Austrian would've ever imagined.
Last December: Thiem's coach Nicolas Massu – I see a bright future, he can win more Slams
Struggling with poor form and injuries throughout the 2021 season, Thiem is the second Slam champion forced to relinquish the chance to defend their Major title after 2019 titlist Simona Halep watched helplessly at Wimbledon, continuing her recovery from a serious calf issue.
Per his statement on Twitter, Thiem said:
"My recovery was going really well, but then last week I hit a ball during training and started to feel some pain again. I went straight to see the doctors – we've all agreed on being conservative, give my wrist some time to recover.

I'll wear the wrist splint for a couple more weeks, start with exercises then training with the racquet again. It has been a tough decision to make but I know this is what I have to do. I have a long career ahead of me, it's important not to take risks and rush back – which I hope you understand."
He's only played 18 matches this calendar year and after posting a lengthy statement discussing his decision to withdraw on social media earlier today, won't feature again until early 2021.
Putting the stat into perspective, world no.2 and two-time Grand Slam finalist Daniil Medvedev is currently playing his 18th match since the start of the Mallorca Championships on June 22.
ALSO READ: Roger Federer is again out indefinitely, after needing more knee surgery
That same day, Thiem was leading France's Adrian Mannarino 5-2 in the first set of their last-16 encounter, but retired as he could no longer continue with that recurring wrist injury ailing him.
This news also means Thiem will mathematically drop out of the world's top-10 rankings for the first time in five years, by virtue of not defending his US title points (2,000) and those earned (800+) from an eventual run to the championship match at the ATP Finals in London last year.
Federer and 2016 champion Stan Wawrinka are among those also missing out at this year's final Slam event due to injury. The US Open begins on August 30, I'll cover it with daily reports.
Picture source: Getty Images